National
Does anybody have a sleigh? There's a Santa shortage this year
"If you've got a real beard, a real belly, you're real jolly and you've got that Christmas spirit, that's who we're hunting for."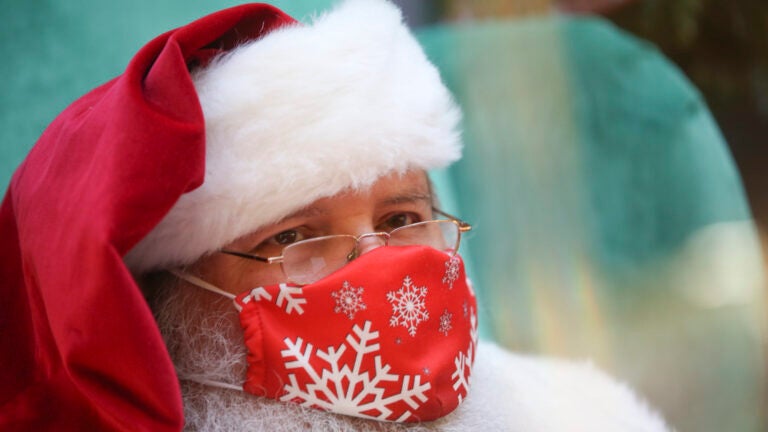 Santa Claus may not be coming to town this year, thanks to a national shortage of Old Saint Nick look-alikes.
Last year, COVID-19 lockdowns and public health precautions meant most Santas lost their usual gigs, but with vaccination making activities a little safer, demand is back. Mitch Allan, founder of the nationwide HireSanta.com, told USA Today that everyone wants a Santa to celebrate and make up for last year, but Santas are harder to come by than ever.
"Everyone is wanting to go back to traditions," he said. "Our demand is up over 120% from pre-pandemic levels."
Allen said that around 700 Santas died in the last year, around 300-500 of them from COVID-19 or related complications. Since Santas tend to be older, they were also at higher risk for severe illness. Now, some may not want to take the risk of all that public interaction, even with vaccinations available.
"Unfortunately, we've lost a number of terrific Santa Claus entertainers over the last few months, primarily due to COVID," Allen told KOIN. "As you can imagine, our Santas are in a high-risk group for a negative outcome if they get COVID. So, we had a number of Santas that passed away over the last 18 months."
The shortage may not be felt as much in New England, though. Cherry Hill Programs has Santa locations in Massachusetts, New Hampshire, and Connecticut and is requiring all staff to show proof of vaccination unless they request a medical or religious exemption. The company's vice president of marketing, Chris Landtroop, told MassLive they don't have a shortage of Santas.
"We hire and recruit Santa's all year round. It is the foundation of our company. We have great relationships with the top Santas all over the country, Canada and Puerto Rico," she said. "There's just nothing like Santa magic in person. It's part of everyone's holiday tradition, no matter how old they are. Santa's magic is for everyone."
The vaccination policy has been working well for them, and the company hopes it helps families feel more comfortable, as well.
If you've got the flair — and jolly countenance — to be a Santa, Old Navy is hosting a virtual Santa bootcamp on Nov. 19, encouraging people from "all backgrounds, ethnicities and cultural heritages" to participate, USA Today reported.
Though it can be a grueling season, Santas can make a few thousand dollars working from now through December, Allen said.
"If you've got a real beard, a real belly, you're real jolly and you've got that Christmas spirit, that's who we're hunting for," Allen told USA Today. "We'd love to help Santas get more work and also help to spread the love and joy of Christmas to more people."
Newsletter Signup
Stay up to date on all the latest news from Boston.com