National
'Do not drive' some Honda, Acura models until airbag inflator is repaired, Honda warns
Faulty airbag inflators in these cars can seriously injure or even kill both drivers and passengers.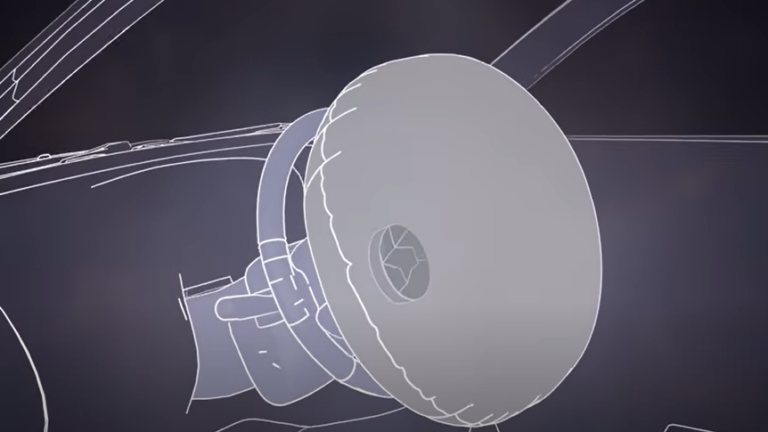 Honda Motors is warning owners of some Honda and Acura vehicles not to drive certain vehicles if they haven't replaced their driver's side airbag inflators.
According to the National Highway Traffic Safety Administration (NHTSA), some Honda and Acura cars were made with a Takata Alpha airbag inflator, which, in older models, has been shown to have a 50% failure rate.
Failure of these airbag inflators can seriously injure or kill both drivers and passengers.
Honda will replace the airbag inflators and provide a loaner car on the day of the repair, both for free, the NHTSA said.
"If you own one of these vehicles and still have an open Takata airbag recall, do not drive it until this urgent, lifesaving recall has been completed," the NHTSA wrote.
Honda vehicles with a faulty airbag inflator:
2001-2012 Accord
2010-2011 Accord Crosstour
2001-2011 Civic
2012-2015 Crosstour
2002-2011 CR-V
2011-2015 CR-Z
2003-2011 Element
2010-2014 FCX Clarity
2007-2014 Fit
2010-2014 Insight
2002-2004 Odyssey
2003-2015 Pilot
2006-2014 Ridgeline
Acura vehicles with a faulty airbag inflator:
2003 3.2 CL
2002-2003 3.2 TL
2013-2016 ILX
2003-2006 MDX
2007-2016 RDX
2005-2012 RL
2009-2014 TSX
2009-2014 TL
2010-2013 ZDX
Takata Alpha airbag inflators pose a "dire" risk to drivers and passengers, and can rupture even in a minor crash, the NHTSA said. When they rupture, metal fragments explode towards the driver's face. These could kill the driver or leave them with "devastating, life-altering injuries," the NHTSA said.
So far, at least a dozen people have died due to failure of these airbag inflators, and many more have been injured. A 2017 PSA put out by Honda shows a gruesome photo of a woman whose eye was impaled by a piece of metal when her airbag inflator ruptured.
These airbag inflators degrade over time, so the older your car is, the more likely it is that the airbag inflator will fail, the NHTSA said.
Honda has already replaced 99% of these airbag inflators in the older Honda and Acura models which pose the highest risk, the NHTSA said, but the company estimates that around 8,200 vehicles with their original airbags are still being driven.
"It is absolutely critical that these remaining vehicle owners act now to protect themselves and their loved ones," the NHTSA wrote.
You can check whether your vehicle needs its airbag inflator replaced on Honda's recall website.
You can reach Acura/Honda customer service by calling 888-234-2138 or by visiting this website.
Newsletter Signup
Stay up to date on all the latest news from Boston.com