National
Following bank crashes, Sen. Warren calls for hearings with executives
Warren has blamed the recent collapses on the weakening of financial rules by Washington lawmakers.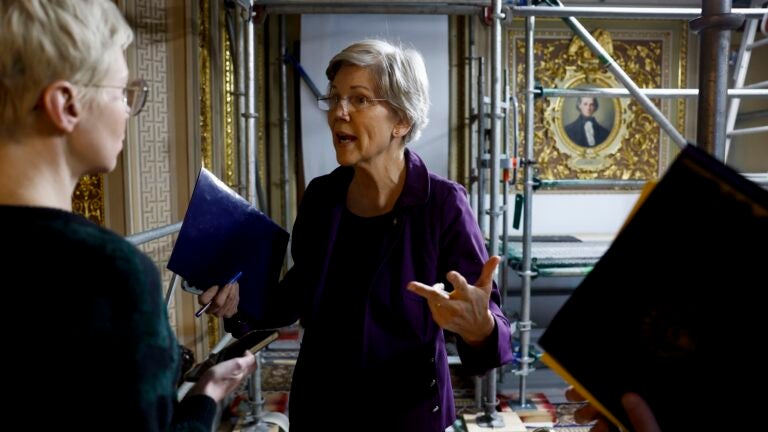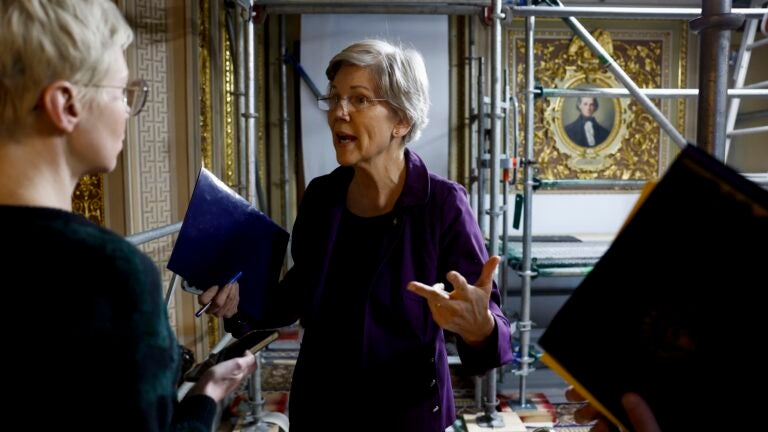 As Washington continues to feel the reverberations of the collapses of Silicon Valley Bank and Signature Bank, Senator Elizabeth Warren is calling for the Senate to hold hearings to learn more about their failures.
Senior politics reporter at HuffPost Igor Bobic broke the news on Twitter Tuesday, writing that the Massachusetts Democrat wants to hear testimonies from the CEOs of the two banks. Warren linked the bank failures to the rolling back of regulations in the Dodd-Frank Act, Bobic reported.
The news echoes an opinion piece Warren wrote for The New York Times Monday. In that guest essay, she argued that the erosion of strict financial rules was to blame for the bank failures. SVB Chief Executive Greg Becker was among many bank executives who lobbied congress to weaken the laws set forth by the Dodd-Frank Act in the aftermath of the 2008 financial crisis, Warren wrote.
Warren also called out Federal Reserve chair Jerome Powell, who "made a bad situation worse, ‌‌letting financial institutions load up on risk."
SVB collapsed last week after a bank run when it could not fulfill all its withdrawal requests. Federal regulators stepped in over the weekend, taking over the bank. Signature Bank fell after another bank run in recent days. New York state regulators were forced to step in to protect those with deposits.
The collapse of SVB and Signature are two of the three largest bank failures in U.S. history, alongside Washington Mutual in 2008, according to PBS.
Warren, a longtime proponent of strict banking regulation, also sent a scathing letter to Becker this week, The Boston Globe reported.
Warren ended her letter with a series of questions for Becker to answer before March 28. They center around lobbying efforts, risk management protocols, and the selling off of SVB stock before the recent collapse.
"You have nobody to blame for the failure at your bank but yourself and your fellow executives. You lobbied for weaker rules, got what you wanted, and used this opportunity to abdicate your basic responsibilities to your clients and the public – facilitating a near-economic disaster," Warren wrote.
Newsletter Signup
Stay up to date on all the latest news from Boston.com