National News
Supreme Court briefly restores broad availability of abortion pill
The temporary stay of an appeals court ruling is meant to preserve the status quo while the justices study the case, and it did not forecast how they would ultimately rule.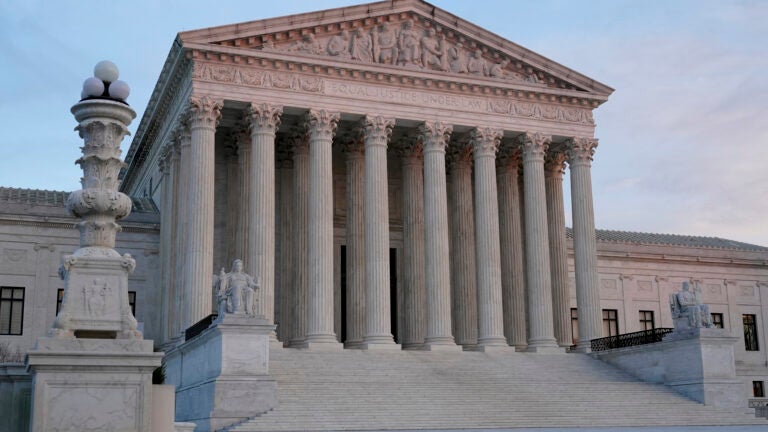 WASHINGTON — Justice Samuel Alito on Friday issued a temporary stay ensuring that a common abortion pill would remain widely available while the Supreme Court decides whether to grant a formal stay. The interim stay will expire at midnight Wednesday.
Such a stay is meant to preserve the status quo while the justices study the briefs and lower court rulings, and it did not forecast how the justices would ultimately rule.
Alito, the member of the court responsible for overseeing the appeals court whose ruling is at issue, ordered the groups challenging the Food and Drug Administration's approval of the pill to file their brief by Tuesday at noon.
The move followed an emergency application filed Friday morning by the Biden administration asking the justices to intervene.
The administration's brief, in the first major abortion case to reach the justices since they eliminated the constitutional right to abortion in June, asked the court to pause parts of an appeals court ruling that had limited the availability of the pill, mifepristone.
"If allowed to take effect, the lower courts' orders would upend the regulatory regime for mifepristone, with sweeping consequences for the pharmaceutical industry, women who need access to the drug, and FDA's ability to implement its statutory authority," the brief said.
In a second emergency application, filed by Danco Laboratories, which makes the branded version of mifepristone, the company's lawyers said the justices should defer to the Food and Drug Administration's scientific expertise in determining that the drug was safe and effective.
On Wednesday night, a three-judge panel of the 5th U.S. Circuit Court of Appeals in New Orleans issued a mixed decision, staying the most sweeping aspects of a decision from Judge Matthew J. Kacsmaryk that would have wholly overridden the FDA's approval of the pill.
But the appeals court, in an unsigned order, temporarily let stand other aspects of Kacsmaryk's ruling, including by requiring in-person visits with doctors, rolling back the availability of the pills from the first 10 weeks of pregnancy to seven weeks and barring dispensing them by mail.
The panel's ruling was provisional, and the court put the appeal itself on a relatively fast track, scheduling arguments for May 17.
Had Kacsmaryk's ruling fully come into force, it would have severely disrupted the availability of mifepristone, part of the most commonly used method for ending pregnancies in the United States.
This article originally appeared in The New York Times.