National
The precarious, terrifying hours after a woman was shoved into a New York subway train
Emine Yilmaz Ozsoy has been partially paralyzed and is in critical condition, surrounded by an improvised web of support. Her story embodies New York's post-pandemic fears and challenges.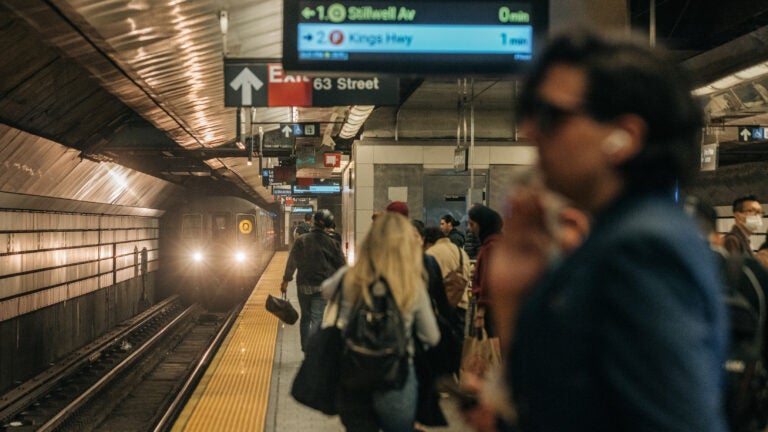 NEW YORK — For days after Emine Yilmaz Ozsoy was shoved against a speeding subway train on her way to work, she lay in intensive care at NewYork-Presbyterian/Weill Cornell Medical Center. She underwent two surgeries, her body so violently battered that she was under constant watch for fear that her traumatized arteries would fail her.
On Thursday, Ozsoy remained partially paralyzed but was gathering strength, testing her remaining mobility and cognizant of everything that had happened to her since early Sunday morning when a man thrust her head into the train as it pulled out of the Lexington Avenue/63rd Street station.
"At this moment, her journey is a very scary journey," her husband, Ferdi Ozsoy, said in an interview.
Since moving from Istanbul in 2017, Emine Yilmaz Ozsoy, 35, has embodied New York's "hustler" spirit, said a cousin, Deniz Gunduz. She had left a career as a page designer at one of Turkey's most influential newspapers to pursue a more creative path. In New York, she embarked on a career as an artist and illustrator, simultaneously learning English and picking up a job as a barista. She is focused, motivated and unyieldingly independent, her relatives said.
Now, suddenly vulnerable, Ozsoy is at the center of concentric rings of care: nurses and doctors who monitor her in the intensive care unit; her husband and cousin, who are intermediaries with everyone who comes into contact with her; friends who arrive with food and embraces. Beyond those inner rings are New York City residents for whom she embodies a persistent fear of such violence, with her story crystallizing the endemic problem of safety underground.
Authorities have said the attack on Ozsoy was carried out by Kamal Semrade, 39, who was arrested late Monday at a homeless shelter near La Guardia Airport in Queens, charged with attempted murder and held without bail. His lawyer, Rebecca Heinsen, said in a statement that her client should be given the presumption of innocence and cautioned against drawing conclusions about him.
The chance of falling victim to violent crime on the subway is statistically low, but without a discernible motive, the apparently random attack revived fears about an unsafe subterranean city.
Inside the hospital, however, there is a single focus: Ozsoy.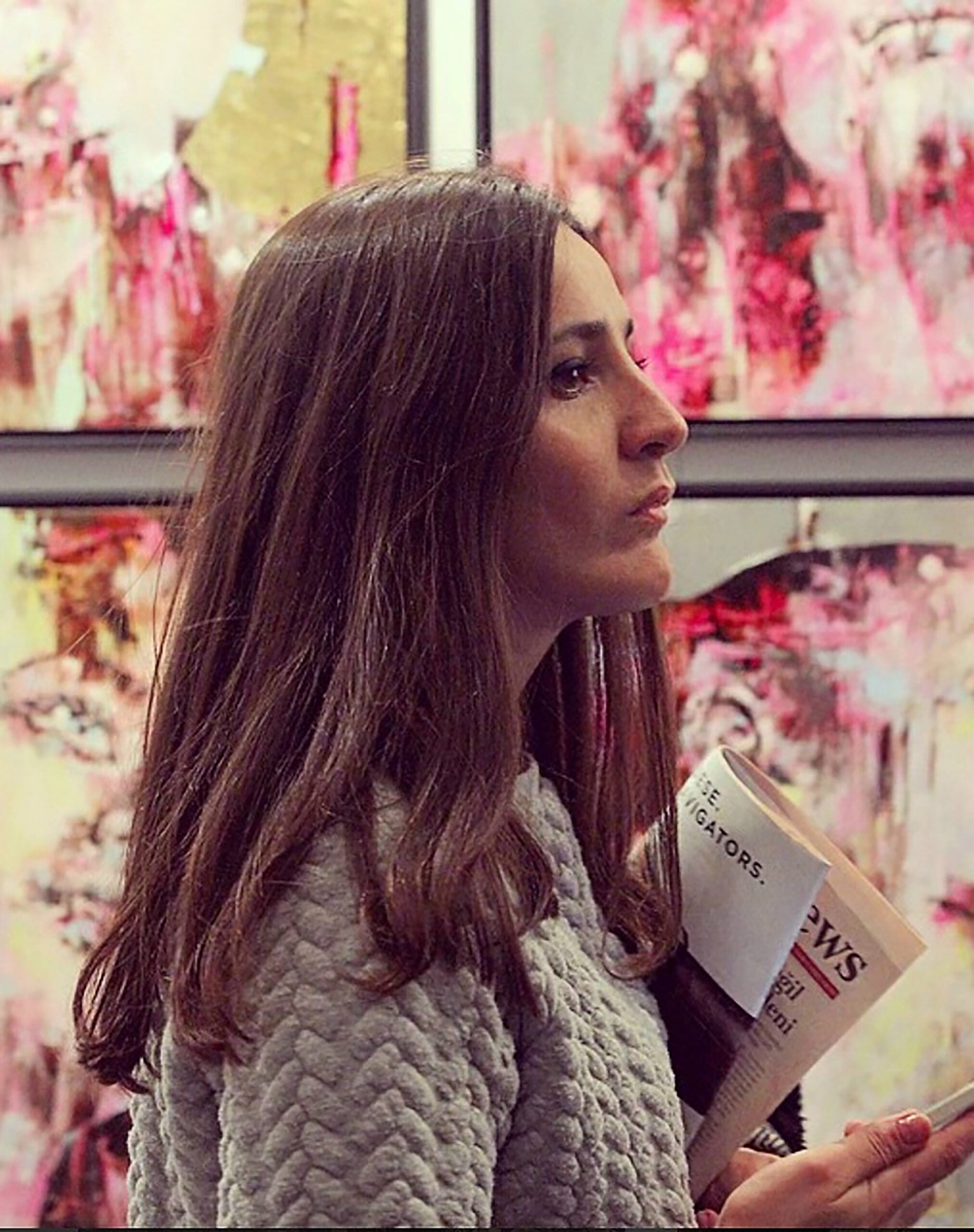 On Sunday, she underwent a marathon of medical treatment that lasted more than 12 hours. She was given an MRI and a CT scan, and then was rushed into surgery after it was discovered her neck had been broken, Gunduz said.
She suffered a "cervical spine fracture, broken fingers, a laceration on her scalp and damage to four major blood vessels," a prosecutor, Carolyn McGuigan, said at Semrade's arraignment.
By Monday morning, Ozsoy was able to fully lift one arm, faster than doctors had anticipated. By Thursday, her husband said, she could lift both arms, though she could not move her hands, and her legs have remained paralyzed. The battery of machines that had sustained her had been reduced to an intravenous drip.
Family and friends have stayed by Ozsoy's bedside day and night. Only two people at a time are allowed to sit with her in the hospital room, so others wait in a family room overflowing with food dropped off by visitors. Her husband or Gunduz have had to meet well-wishers outside the hospital to give them updates on Ozsoy's condition. Her colleagues also started an online fundraiser for the family's expenses.
On Wednesday, sitting in the back of Matto Espresso on Second Avenue in Manhattan, where Ozsoy had been scheduled to work on the day she was attacked, her husband and her cousin grappled with the chance nature of the attack and worried about their loved one's future. "What is Emine going to do now?" Gunduz asked.
Ozsoy had been building her community and life in New York, her relatives and friends said. An avid artist, she would take her iPad to parks and draw for hours. Her work has appeared in a number of magazines, and she has worked with clients such as Airbnb, Puma, Chicago Magazine and the band Maroon 5, Ferdi Ozsoy wrote in a statement.
The "sweetest person you'll ever meet," Emine Yilmaz Ozsoy was quiet and observant, her husband said. Art was how she expressed herself. Her vibrant illustrations captured people reading in parks and walking in the city. She was advancing at the cafe also, having just been told she was getting promoted to supervisor.
The Ozsoys met in Turkey in 2011 and married in 2014, Ferdi Ozsoy said. A native New Yorker, he said he had told her before they moved to America that New York would be a place to live her dreams. Although they decided to separate, he said, they remain "partners in life."
He lives near Tampa, Florida, but they would talk often, and they met for dinner in New York a week before her attack. He said he could see that she was thriving in the new life she was building.
"She felt that, and she was able to live that," he said. "Until Sunday."
That day, Emine Yilmaz Ozsoy stepped into a transportation system that has struggled since the pandemic emptied it of riders. The subway is the city's economic lifeblood, and its condition defines New York's broader well-being.
During the long lockdown, ridership dipped, and people grew concerned about crime in the depopulated system. Mayor Eric Adams has unveiled programs that he has said are intended to help make the subways safer, with plans to flood them with police officers and mental health workers and to remove more than 1,000 homeless people.
But even as overall crime in the system has fallen in recent months, violent aberrations have persisted: an unprovoked murder on the Q train, a mass shooting on the R in Brooklyn, the fatal choking of a homeless man just this month on the F.
The attack on Ozsoy occupied a particular niche in New Yorkers' fears: the sudden shove as an unstoppable train bears down.
In a case that transfixed the city in 2022, Michelle Alyssa Go, who worked in mergers and acquisitions, left her Upper West Side apartment and was on a subway platform in Times Square when a 61-year-old man pushed her from behind, shoving her to her death in front of a southbound train. The man who the police said pushed her, Martial Simon, was found unfit to stand trial and was committed indefinitely to a locked psychiatric facility.
On Sunday, Ozsoy was on her way to work when she boarded a train in Queens near her home in Jackson Heights. Semrade boarded the same train at the station, police said. Both got off at Lexington Avenue/63rd Street around 6 a.m., officials said.
As a train pulled out, Semrade approached Ozsoy from behind, grabbed her head with both hands and shoved her "with all of his force into the moving subway car," said McGuigan, the prosecutor, at Semrade's arraignment. "She hit the train in her face and head, rolled along it, then crashed back to the platform, where she was instantly paralyzed," she said.
At 6:04 a.m., Eli Naim, Ozsoy's boss, who oversees the Matto Espresso cafe chain, got a call from her number. But when he picked up, Ozsoy wasn't the one on the line.
A woman whom he did not know told him that there had been an accident on the subway and that Ozsoy was injured, he said. He could hear Ozsoy in the background telling someone to "call Eli."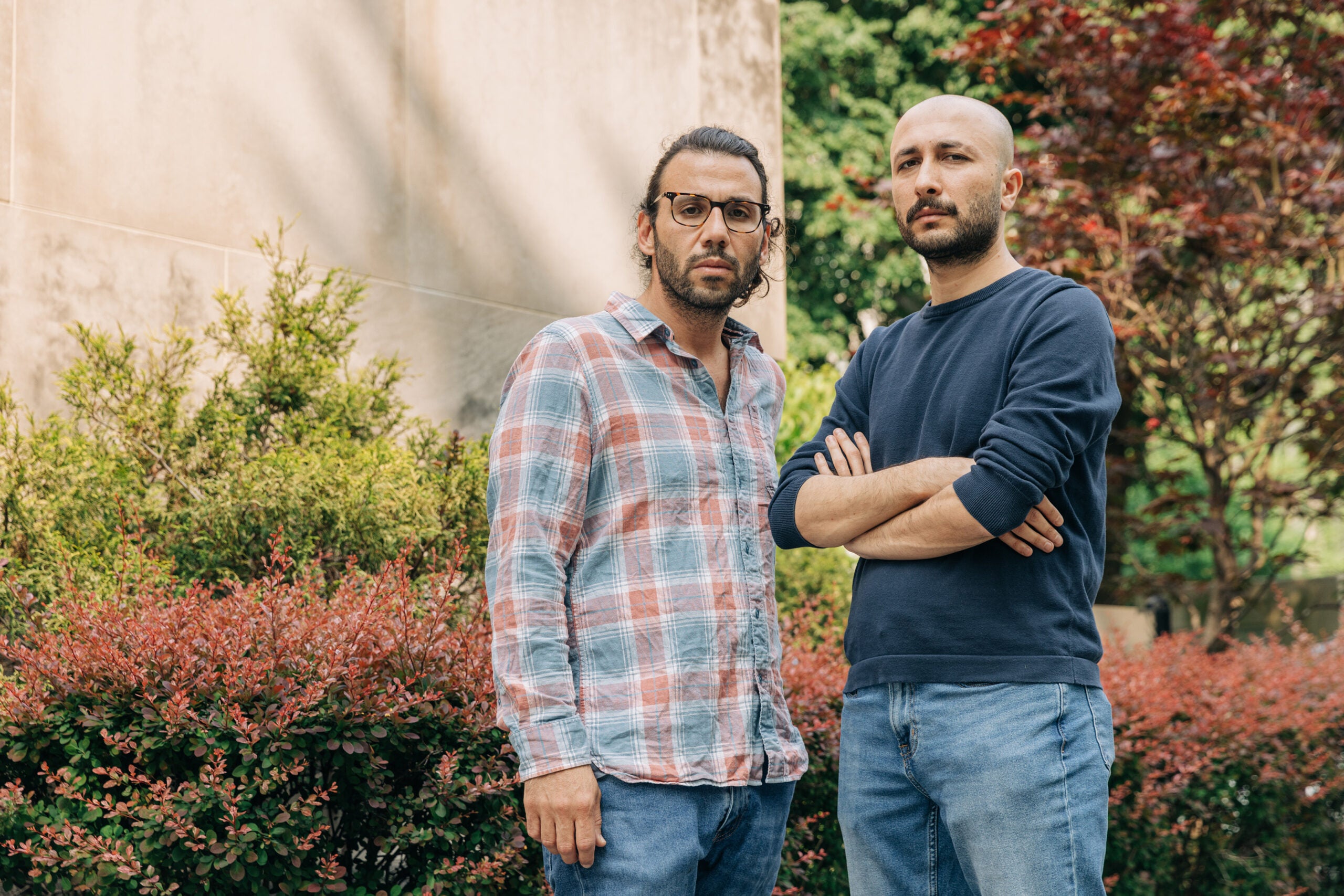 In Florida, Ferdi Ozsoy got a call from a police officer after the attack, informing him that his wife was at the hospital, but he wasn't told about the severity of her injuries. Shortly after, he got another call, he said, this time from a doctor telling him that Emine Yilmaz Ozsoy had made him her medical proxy before surgery.
"That's when I called Deniz," Ferdi Ozsoy said. "I said, 'Deniz, I'm not in New York. Please go next to her.'"
Through everything, Gunduz has been updating Emine Yilmaz Ozsoy's parents and four siblings in Turkey about her condition as they seek emergency passports and visas to come to New York.
For the family, the attack was a personal, intimate blow.
"We never think it is going to happen to us," Ferdi Ozsoy said. All New Yorkers, he added, should contemplate the violence that had occurred and what it meant for the city.
"Those metro stations are not only there to take a person from one place to another place; they're arteries of the city," he said, adding, "If we're not safe in these arteries, where are we going to be safe?"
This article originally appeared in The New York Times.