National News
Bison gores, injures Arizona woman in Yellowstone
It was the park's first such attack in 2023.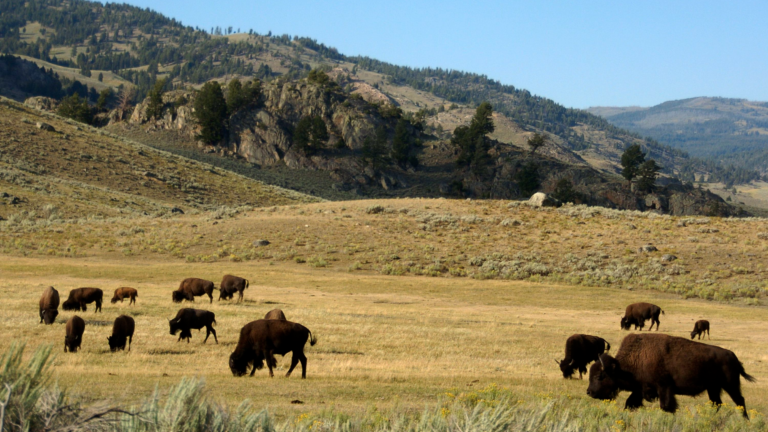 YELLOWSTONE NATIONAL PARK, Wyo. (AP) — A bison gored and significantly injured an Arizona woman in Yellowstone National Park.
The attack happened Monday morning in a field near Lake Lodge on the north side of Lake Yellowstone, park officials said in a statement.
The 47-year-old woman from Phoenix was walking in the field with another person when they saw two bison. The people turned to walk away.
One of the bison then charged and gored the woman, causing significant injuries to her chest and abdomen.
She was taken by helicopter to Eastern Idaho Regional Medical Center in Idaho Falls, Idaho.
Park officials did not release the woman's name or condition. How far the two people were from the bison when the attack began was unknown, the statement said.
The attack was being investigated.
Yellowstone requires people to keep at least 25 yards (23 meters) away from all large animals, including bison, elk, deer and moose, and at least 100 yards (91 meters) away from bears and wolves.
It was the first known bison attack on a person in Yellowstone in more than a year. Bison injured two people in the park in 2022.