NBA
Stephen Curry congratulates Ray Allen—'the greatest shooter to play the game'—on his retirement
High praise coming from Curry, a pretty decent shooter in his own right.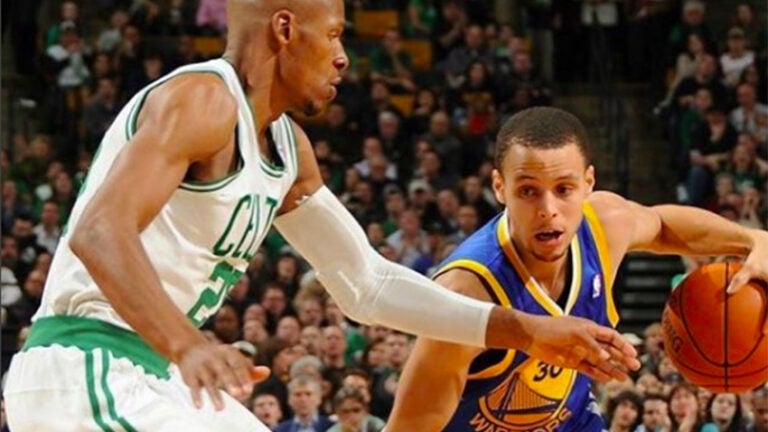 Stephen Curry is a very, very good shooter. But you know who he thinks is better?
Ray Allen.
In a Instagram post Tuesday, Curry congratulated Allen (whose season three-point record the Golden State Warriors guard has repeatedly broken) on the 41-year-old free agent's retirement.
"Big congrats to @trayfour, the greatest shooter to play the game, on an impressive career," Curry wrote. "More than just a shooter, but you showed how lethal that part of the game can be! Thank you!"
Lethal, indeed.
The Warriors guard added "#shuttlesworth," a reference to Allen's acting career, for good measure.
After an 18-year NBA career with the Bucks, Sonics, Celtics, and Heat, Allen announced his retirement Monday in an essay to his younger self on The Players' Tribune. His final game was the Heat's Game 5 loss to the Spurs in the 2014 NBA Finals.
https://www.instagram.com/p/BMRZQKKBRSc/