Politics
Sen. Warren seeks to reduce child care costs to $10 a day for more than half of U.S. families
Warren says a Mass. family making $130,125 would pay $200 a month under the proposal, rather than the current average of $3,128 a month.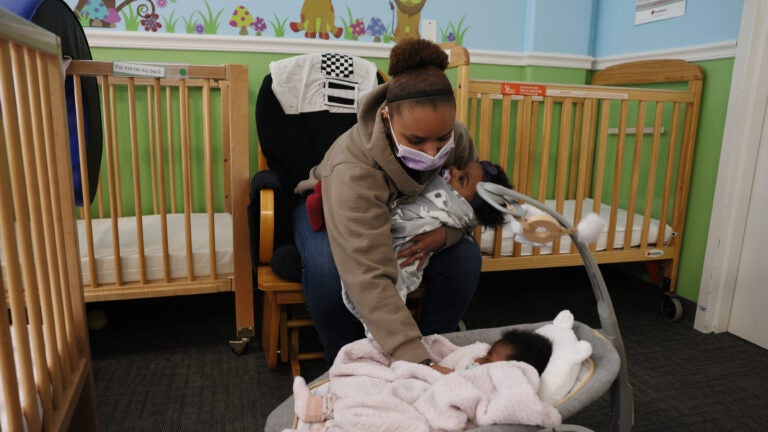 Led by Sen. Elizabeth Warren, nearly 40 lawmakers are looking to make child care more affordable across the country.
A recently filed federal proposal, dubbed the Child Care for Every Community Act, would fully subsidize child care costs for families making below 75% a state's median income, would cap child care expenses at 7% of household revenue for high-income families, and, according to Warren's office, would result in more than half of American families paying only $10 a day for child care.
The bill would cost the government about $500 million per year, but it is unclear where exactly the funding would come from.
Introduced in both the Senate and the House, the act uses a "sliding scale" system that places a cap on child care prices for various income levels.
A family making between 75% and 87.5% of a state's median income would have their child care costs capped at 1% of their income. A family making between 87.5% and 100% of a state's median income would have their child care costs capped at 2% of their income, and so on.
"A lack of child care is holding back our economy and keeping parents out of the workforce — it's giving lie to the notion that there's equal opportunity in our country," Warren said in a statement. "We can't build a future by shortchanging our babies and families. The more we invest in child care, the better for our families, our small businesses, and our entire economy."
According to Warren's office, a Massachusetts family with an infant and a 2-year-old making $130,125 would pay no more than $10 per day, or $200 per month, down from the current average cost of $3,128 per month.
Massachusetts currently has some of the highest child care costs of any state, with four Mass. counties in the top 20 of most expensive places for infant care in the country. According to 2022 data from the U.S. Department of Labor, Bay State families spent between $16,000 and $26,000 a year on childcare — about 20% of the average family budget.
Several state and federal officials have come forward in support of the legislation. And as Massachusetts and Boston start to tackle affordable child care in state and local chambers, Gov. Maura Healey and Mayor Michelle Wu have both endorsed the bill.
The bill has also seen support from progressive lawmakers in Washington, with Warren's fellow Massachusetts Sen. Edward J. Markey and Sens. Bernie Sanders, Ron Wyden, Cory Booker, Alex Padilla, Sheldon Whitehouse, Tina Smith, and Richard Blumenthal co-sponsoring the bill in the Senate.
Reps. Mikie Sherrill and Sara Jacobs filed the same bill in the house and Massachusetts representatives Ayanna Pressley, Stephen Lynch and Jake Auchincloss have backed the legislation in addition to dozens of other representatives.
Newsletter Signup
Stay up to date on all the latest news from Boston.com