Neighborhoods
New NESN playground unveiled at Boys & Girls Club of Roxbury
NESN teamed up with the Make an Impact Foundation to build a new outdoor play space at the Yawkey Club.
Sports network NESN teamed up with a children's nonprofit to build a playground at the Boys & Girls Club of Boston's Yakwey Club of Roxbury.
The playground was born through a partnership with NESN and the Make An Impact Foundation, a nonprofit that promotes the education and well-being of underserved children nationwide.
On Thursday, after months of fundraising and hands-on building by NESN employees, organizers held an official ribbon cutting to mark the opening of the new playground, located at 115 Warren St.
"We wanted to do something that would leave a lasting impact on children and with this community in the Boys & Girls Club," NESN President and Chief Executive Officer Sean McGrail said during an interview on NESN. "It's been in our DNA to do a lot of this type of work over the last 40 years, but this was a particularly fun and challenging event."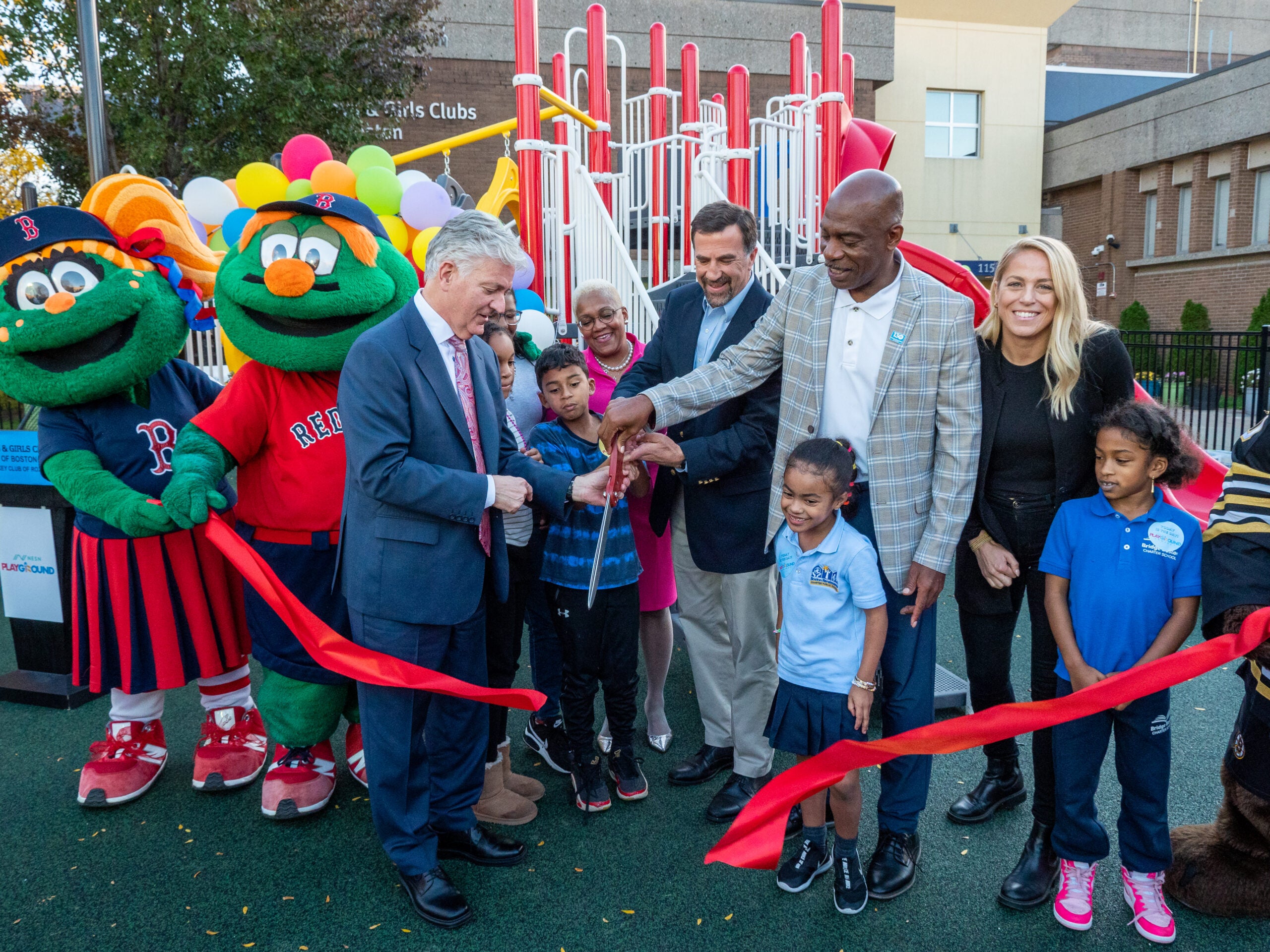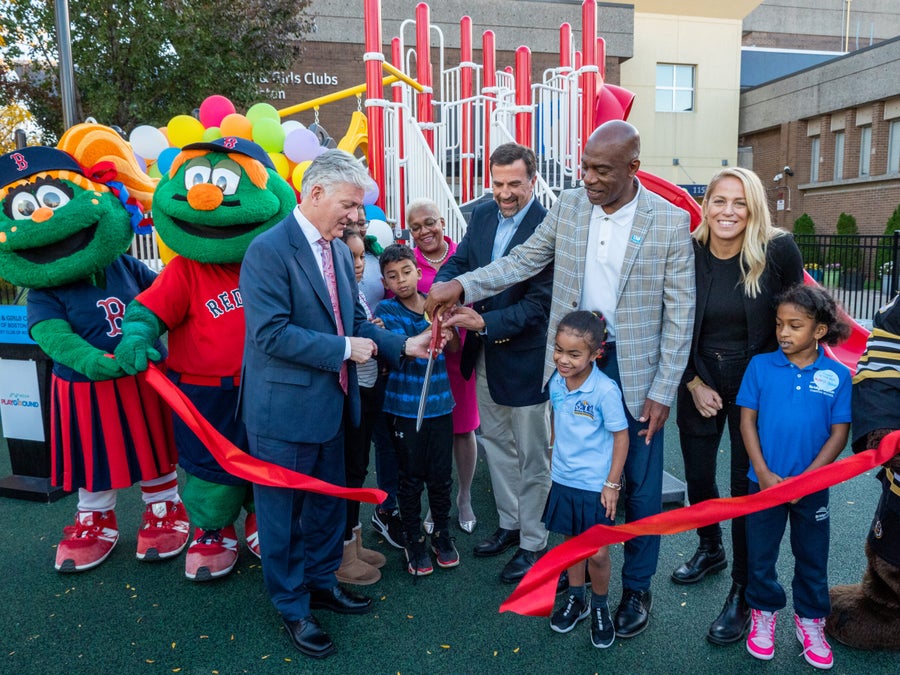 Thursday's public grand opening featured appearances by Boston Red Sox mascots Wally and Tessie the Green Monsters, as well as Bruins mascot Blades.
After the ribbon cutting, kids made good use of the playground's equipment, like slides and climbers. The playground also features an Accelerator Bird Nest Swing, which has room for kids to pile in or take a spacious solo ride.
The Yawkey Club offers programs in technology, the arts, and math to help young Bostonians build strong character and realize their full potential. Now, the new playground adds an outlet for their youthful energy.
"We appreciate the addition of this playground to our Club's campus because it will fortify our culture of wellness that aims to provide daily physical exercise and a mental reprieve for our members after a full day of school and during programs at the Club," said Yawkey Club of Roxbury Executive Director Alisa Drayton.
Newsletter Signup
Stay up to date on all the latest news from Boston.com