Neighborhoods
New Roxbury Community College mural celebrates African culture
"An Ode to Africa in the Americas" was unveiled to celebrate the 50th anniversary of Roxbury Community College on Nov. 3.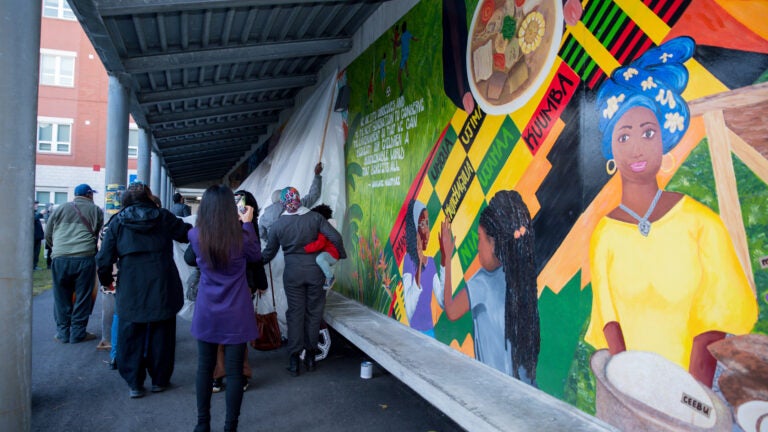 For 49 of the 50 years Roxbury Community College has existed, the walkway between buildings three and four was just a wall; now, thanks to a dozen local artists led by muralist Roberto Chao, it is an 85-foot work of art.
"An Ode to Africa in the Americas," a 17-panel mural, was unveiled on Nov. 3 to celebrate the 50th anniversary of RCC. Mayor Michele Wu attended the ceremony, honoring Chao by proclaiming Nov. 3 "Roberto Chao" day.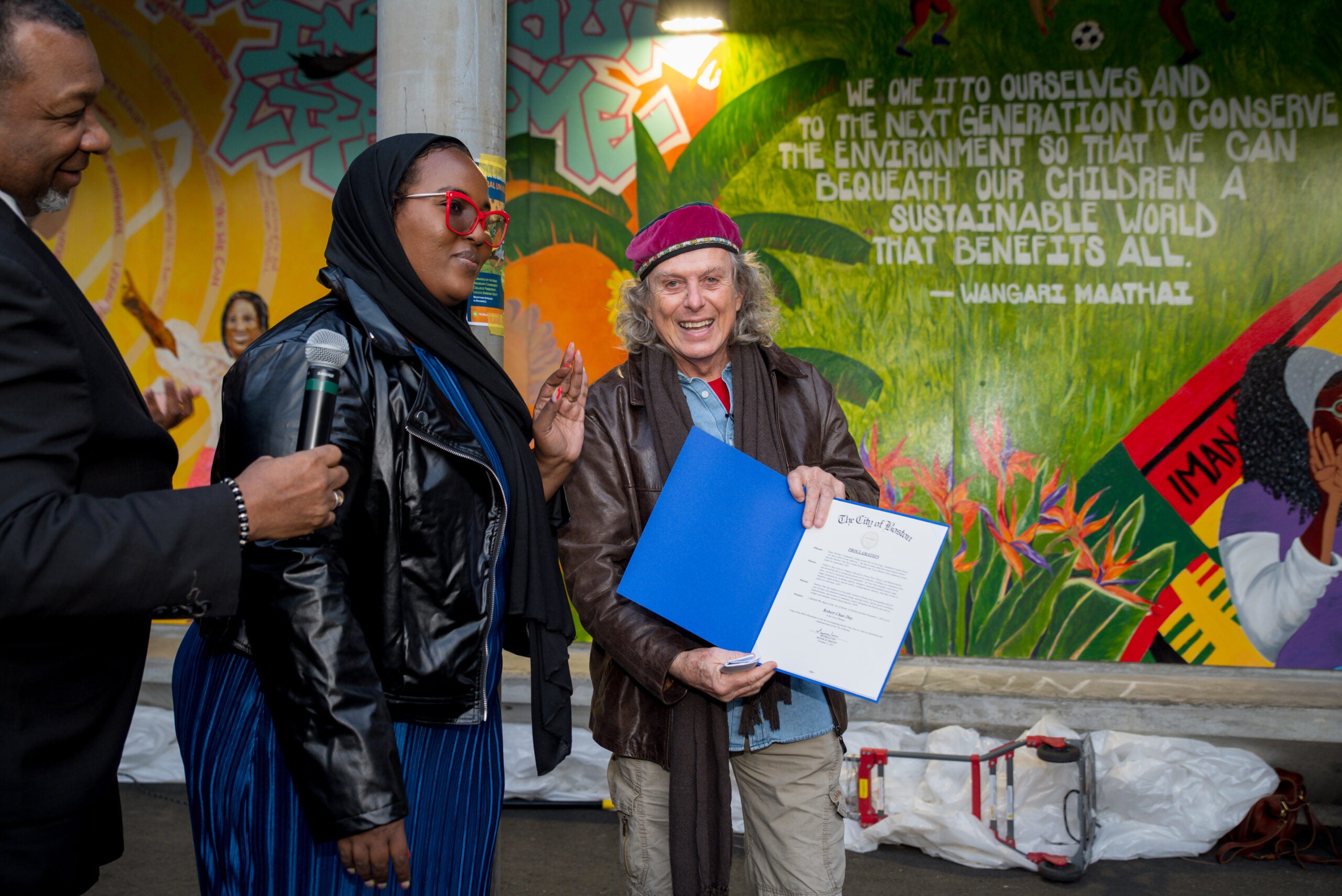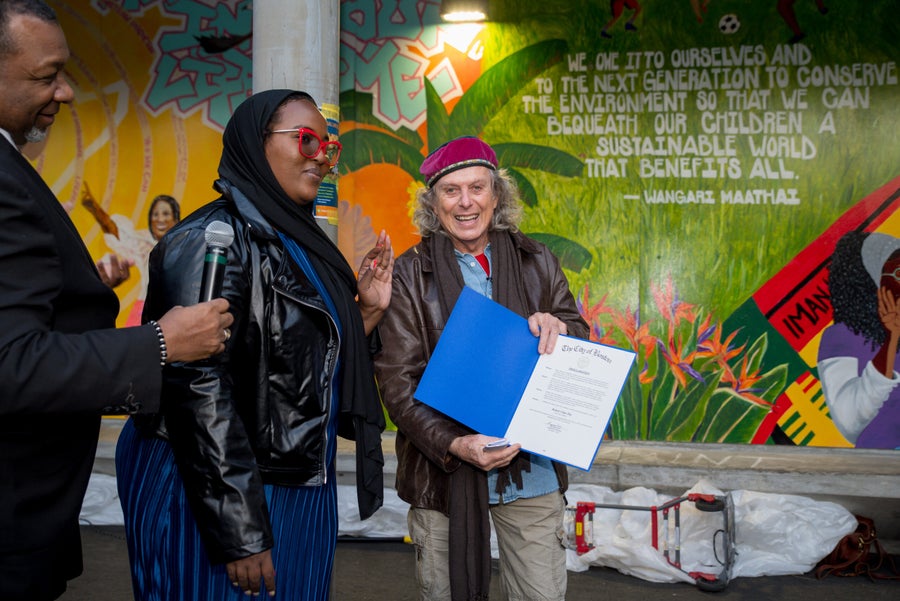 The mural captures "the multifaceted journey of Africa's legacy in the Americas," according to an RCC release. Over two years and 2,000 hours of volunteer work went into the painting.
The artwork was realized thanks to $20,000 from RCC, paint donations from the Jamaica Plains Sherwin-Williams, fabric donations from New England Business Supply, and composite panel donations from J Freeman Inc. in Dorchester, according to the release.
"An Ode to Africa in the Americas" subject matters to RCC's student population, which is 78% African American, RCC's Interim President Jackie Jenkins-Scott said. In a time where there is no shortage of problems and trauma in the world, Jenkins-Scott said she hopes the mural will make people feel good.
"Culture is such an important part of Roxbury, an important part of the history of the people who come to this college," Jenkins-Scott said. "I think having a mural is just an extension of the mission and the values that we hope this college displays every day."
Chao, a community artist who has led mural projects throughout Massachusetts for decades, is an alumni of RCC, Jenkins-Scott said. While Chao oversaw "An Ode to Africa in the Americas," the Black and brown artists largely responsible for painting the mural range from art veterans like L'Merchie Frazier to current students.
Frazier, the executive director of creative/strategic planning for SPOKE Arts, utilizes "the tool of art to have discussion," she said. A QR code located beside the mural connects visitors to information about the art's symbolism and historical context.
"It is an experience of the Black Atlantic world as we manifest here," Frazier said. "It is a reflection of the body of students that are at RCC, that have been relocated to this place, or have grown up here, or by the process of immigration have become a part of our community."
Frazier said the group conducted research and used new technology, such as one group member who would sketch designs on their iPad, to decide what aspects of culture were important to emphasize.
The mural features mud, adire, indigo, and aso oke cloth, as well as Guatemalan textiles.
"I count it a joy to have met the fellow artists, whether they were artists with expertise or people who became artists as the process was going on," Frazier said.
Tamyya Wright, a second-year student at RCC, was a self-taught artist before starting at the college as an art major in 2022, she said. Though the group of artists was large, Wright said she felt she had room to have her own twist on the panel she painted. She said each panel of the mural tells its own story.
"Each had a different representation of the African community," Wright said. "It also represented every and anybody that saw it. They'll find some take away. They'll believe, 'Oh, this can represent me.'"
Newsletter Signup
Stay up to date on all the latest news from Boston.com