Patriots
Here's what the menu on the Patriots' plane to Minneapolis looked like
Not necessarily Tom Brady-approved.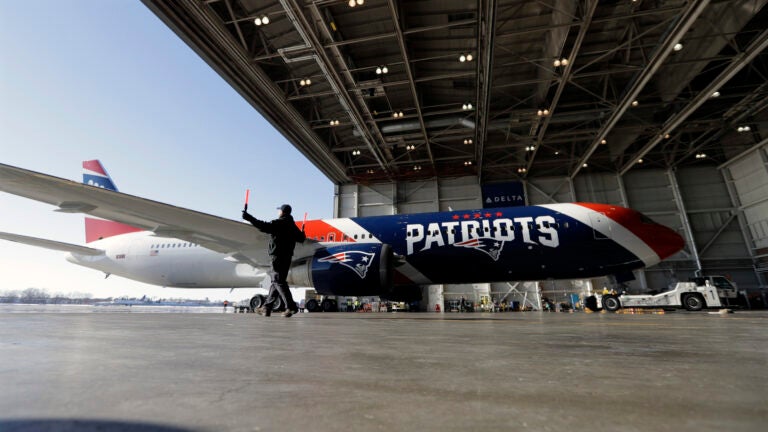 The Patriots took a nonstop flight from Providence to Minneapolis on their new team plane Monday. And what would a three-hour flight on a private plane be without a multiple-course meal?
ESPN sports business reporter Darren Rovell, who diligently covers the team flight menu beat, tweeted a photo of the Patriots' menu Monday.
Menu aboard Patriots team plane "AirKraft" from Providence to Minneapolis today — 2 hour & 45 minute flight pic.twitter.com/wrl49iA8ms

— Darren Rovell (@darrenrovell) January 29, 2018
The menu includes a selection of pre-departure burgers and sandwiches, entree options of a beef stir fry or cajun chicken breast with vegetables, and apple crisp, frozen treats, and cookies for dessert.
Unless Tom Brady is taking those entrees sans rice, we would assume he packed his own lunch.