Obituaries
'Our grief over losing her is infinite': Obituary for Vermont woman sheds heartbreaking light on her struggle with opiate addiction
"To some, Maddie was just a junkie—when they saw her addiction they stopped seeing her. And what a loss for them."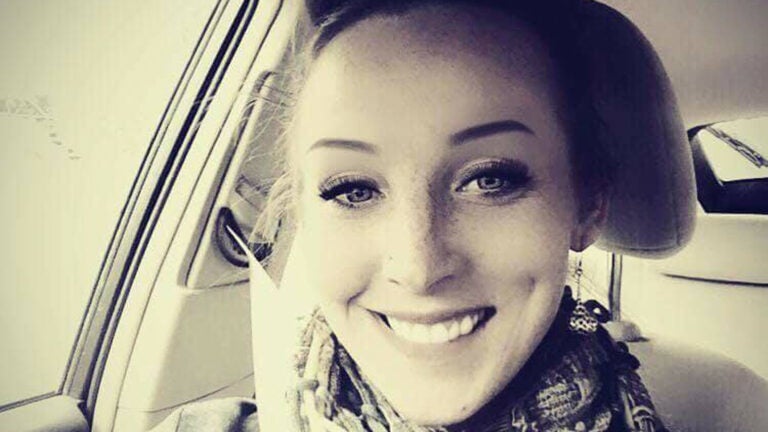 The family of a Vermont native who died last week following a struggle with opiate addiction wrote a heartbreaking obituary for the 30-year-old woman, urging those dealing with the disease that it is "never too late" to seek help.
Madelyn Ellen Linsenmeir, a native of Burlington, was a "born performer," her family wrote in her obituary. As a young girl, she loved to ski, was on a swim team, and performed in a touring dance and musical troupe.
But her family wrote candidly that it was when she was 16 that she tried OxyContin for the first time, starting a "relationship with opiates that would dominate the rest of her life."
"It is impossible to capture a person in an obituary, and especially someone whose adult life was largely defined by drug addiction," her family wrote. "To some, Maddie was just a junkie—when they saw her addiction they stopped seeing her. And what a loss for them. Because Maddie was hilarious, and warm, and fearless, and resilient."
Linsenmeir, they wrote, was adored by everyone. She befriended the police officers, social workers, public defenders, and doctors she encountered, all of whom, they said, "believed in her to the end."
For years, her family said they feared her addiction would claim her life. They witnessed her transform her life for her son, Ayden, and stay sober for several years, before relapsing and losing custody, a loss "that was unbearable."
Her disease, they said, brought her to "places of incredible darkness," particularly in the last two years.
"Each unspeakable thing that happened to her and each horrible thing she did in the name of her disease exponentially increased her pain and shame," her family wrote. "For 12 days this summer she was home and for most of that time she was sober. For those 12 wonderful days, full of swimming and Disney movies and family dinners, we believed as we always did that she would overcome her disease and make the life for herself we knew she deserved. We believed this until the moment she took her last breath. But her addiction stalked her and stole her once again. Though we would have paid any ransom to have her back, any price in the world, this disease would not let her go until she was gone."
In her obituary, Linsenmeir's family urged anyone struggling with addiction to know that "every breath is a fresh start."
"Know that hundreds of thousands of families who have lost someone to this disease are praying and rooting for you," they wrote. "Know that we believe with all our hearts that you can and will make it. It is never too late. If you are reading this with judgment, educate yourself about this disease, because that is what it is. It is not a choice or a weakness. And chances are very good that someone you know is struggling with it, and that person needs and deserves your empathy and support."
A service honoring the 30-year-old's life is being held on Oct. 21 in Burlington. Her family asked that donations be made in lieu of flowers to Turning Point Center, a substance recovery center in Vermont.
"We take comfort in knowing that Maddie is surrounded by light, free from the struggle that haunted her," they wrote. "We would have given anything for her to experience that freedom in this lifetime. Our grief over losing her is infinite. And now so is she."