Off Beat
A Newbury Street gallery. A tiny scuba diver. An elaborate con. Explaining the 'Champagne Scuba' caper.
Christopher Boffoli's "Champagne Scuba" was caught up in a credit card fraud scam targeting a Boston gallery. Then it vanished.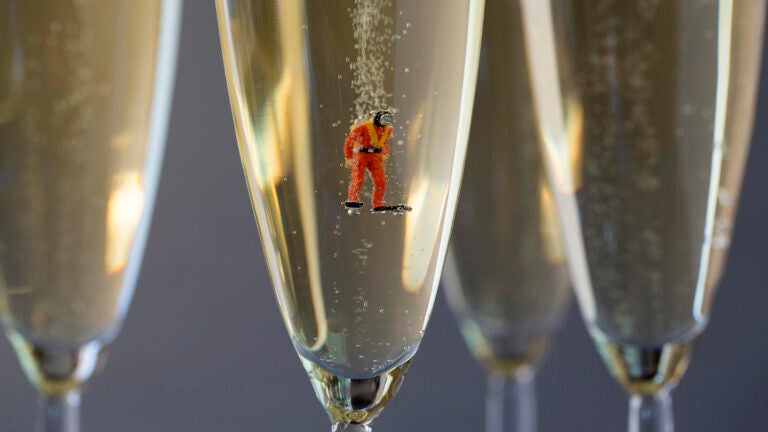 As far as art heists go, the sequence of events that led to the disappearance of Christopher Boffoli's "Champagne Scuba" doesn't fit the typical mold.
There was no break-in, à la the 1990 Isabella Stewart Gardner Museum robbery; no billionaire mastermind resembling Pierce Brosnan in The Thomas Crown Affair. In fact, Boffoli believes the alleged thief wasn't targeting his art — a print featuring a tiny scuba diver in a flute of bubbly — at all.
The Worcester native suspects that his fine art print was ancillary to a credit card fraud scam, the trail stretching from Boston's Newbury Street to Denver, Colorado.
The (nearly) foiled con
The story began in December, when a young man walked into Arden Gallery and struck up a conversation with one of the owners about some of Boffoli's prints, according to the Seattle-based photographer, best known for his "Big Appetites" series.
Explaining that he consulted for some nightclubs in Miami, the young man paid more than $10,000 for three photographs, Boffoli recounted in an interview with Boston.com.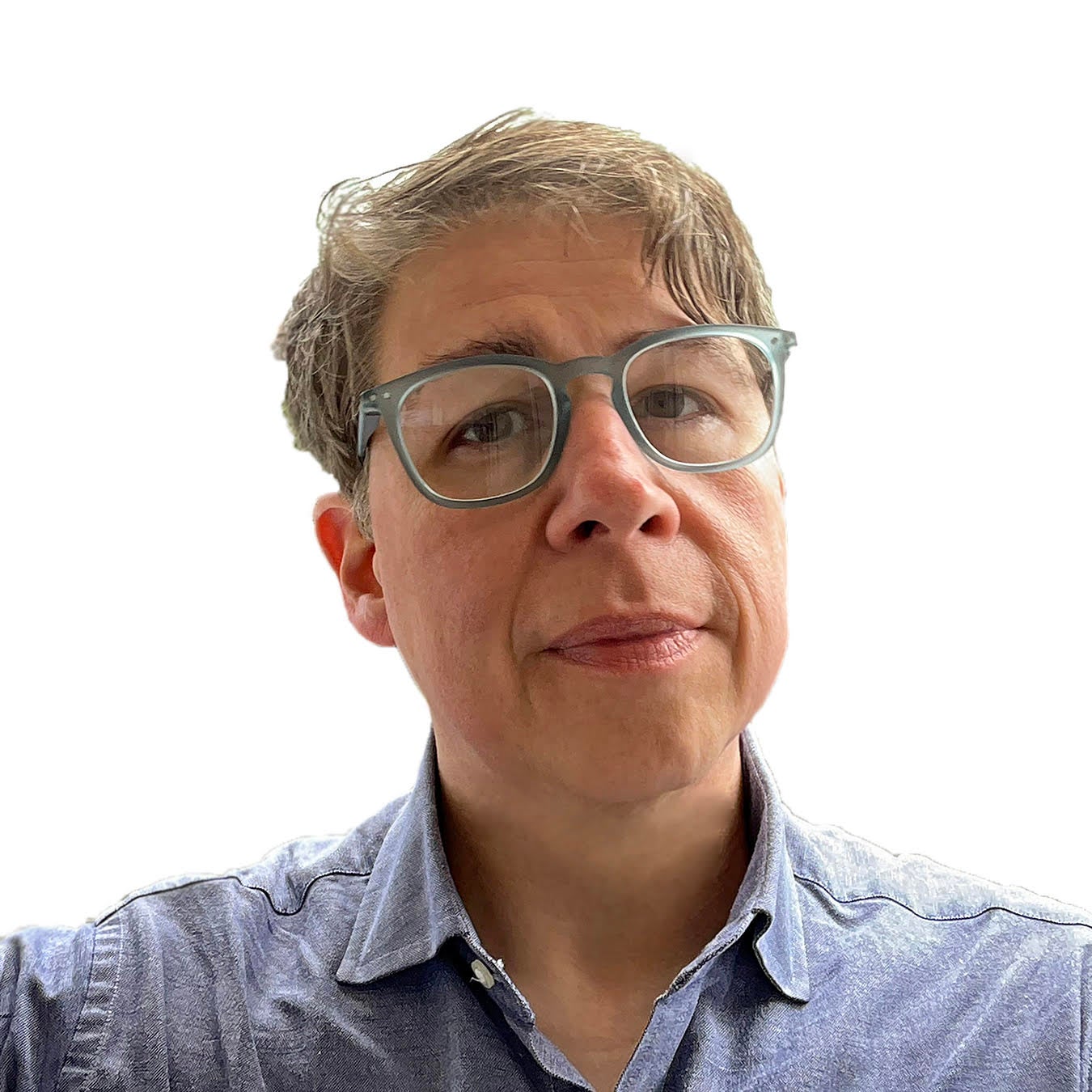 The next day, the man called the gallery and asked for a refund on two of the prints. He allegedly tried to get the money refunded to different accounts, becoming irate when he learned that the gallery had instead refunded the original forms of payment, Boffoli said.
The remaining piece, a "Champagne Scuba" print, shipped to an apartment building in Denver.
"After that, the normal things happened: the gallery paid me a commission, we celebrated the holidays, and that was that," Boffoli said. "Until Feb. 3, when I got another call from the gallery that Visa had called them and told them that the transaction was reported as fraudulent."
Just like that, Boffoli and the gallery were out the $3,500 cost of the artwork. More importantly, the "Champagne Scuba" print — the final edition of 30 in its size — was gone.
The search for Gebe Gazanine
Boffoli said the delivery address in Colorado listed the recipient as "Gebe Gazanine." Before shipping the print, he called the listed apartment complex and confirmed that someone with that name was a resident there.
After he learned of the credit card fraud, Boffoli tried the apartment complex again; this time, he said, the building management was far less helpful. Boffoli called the Denver Police Department, who directed him to file a police report in Seattle. He also filed a report with the FBI's office in Denver, given the theft involved multiple states.
"In the meantime, I wasn't content to just let it go," he said. "I thought it was an interesting story, and I was intrigued, and I wanted some answers."
Upon further investigation, Gazanine seemed to have no online presence, and Denver police reportedly told Boffoli they had no record of him. When Boffoli hired a private investigator, the PI found no DMV records under that name.
"Denver police are telling me now that I've been chasing a phantom, that this guy likely doesn't exist, and that they see scams like this all the time," he said.
Reached for confirmation, the Denver Police Department said it is unable to provide specific information on Boffoli's case, citing the ongoing investigation.
"All we can say is that we are looking into this incident with the information he has provided," a spokesperson told Boston.com in an email.
What's next?
Boffoli has had his work stolen online before, especially after going viral in 2011. However, he said this is the first time someone has made off with a physical piece of his art.
"One would think that I would be kind of used to being stolen from, but it's just as violating," he said. That the intended refund scam didn't work at Arden Gallery was a "small victory," Boffoli added.
The gallery owners declined to be interviewed, telling Boston.com in an email, "The number of hours we have lost to this experience has already exceeded what we are willing to spend."
Unanswered questions aside, Boffoli said he's going public with his story primarily to warn other artists and small businesses about potential scams.
"But otherwise, it's the cost of doing business," he said. "I just have to go on with my life and move on."
He's reported the missing "Champagne Scuba" to stolen art registries, increasing the odds of it being flagged if it turns up for sale or auction.
"It'll be interesting to see if this piece ever pops up," Boffoli said. "But it's a big world, so who knows?"
Newsletter Signup
Stay up to date on all the latest news from Boston.com