Olympics
Boston 2024 chief: 'You don't really need a T for the Olympics'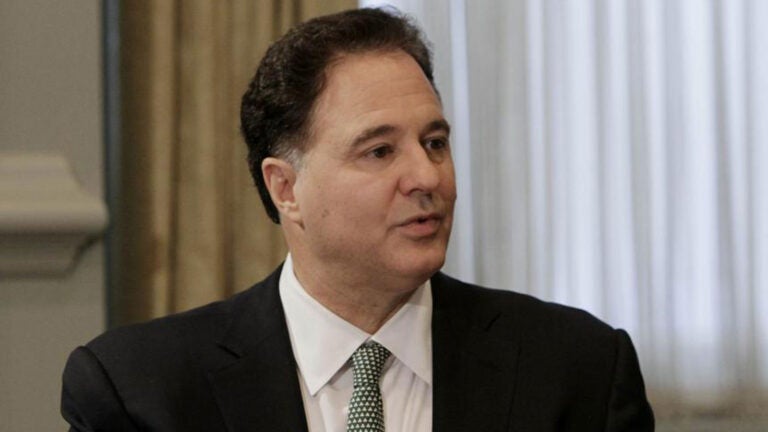 The head of Boston's Olympic bid said that a public transit system isn't necessary for hosting the Games and cast blame for the bid's failure on the city's winter "malaise."
Steve Pagliuca, the Boston Celtics co-owner who took over leadership of Boston 2024 last May, offered his explanations for Boston 2024's loss in an interview with Reuters on Thursday.
"I think we got defeated by Mother Nature," Pagliuca said. "I think when that snowstorm hit, it put a malaise on us. People couldn't get to work, and they said, 'How are we going to have an Olympics if we can't even get to work?'"
Boston was chosen as the representative of the U.S. for the 2024 Olympics in January 2015. But local support for the movement cratered in February when the city was hit with a record-breaking amount of snow that caused widespread breakdowns on the MBTA.
Support for the Olympics remained low when Pagliuca took control of Boston 2024 in May. His efforts were for naught; the U.S. Olympic Committee pulled the bid in July, and made Los Angeles the bid city not long afterward.
"The funny thing is, L.A. is doing a great job out there. They don't even have a T. So you don't really need a T for the Olympics," Pagliuca said.
Pagliuca's dismissal of public transportation represents a major shift from Boston 2024's core philosophy of a "walkable, sustainable" Olympics that heavily relied on the transit system. In addition, Pagliuca and other Olympic executives promoted the Olympics by arguing it would spur investment in the MBTA.
In addition to the snow, Pagliuca said in the Reuters interview that Boston 2024 was thwarted by a "very sophisticated" anti-Olympic movement.
"Unfortunately, a large snowstorm and some very sophisticated political opposition, with the Internet and the rest, set us back," Pagliuca said. "I wish I could've done a better job getting the message out there, but there wasn't enough time to turn around public sentiment without risking losing the games."
That represents a sharp contrast from Mayor Marty Walsh's dismissal of opposition as "10 People on Twitter."
Overall, Pagliuca admitted that the failed effort was a disappointment, but defended the Olympics plan as good for Boston's future.
"We all viewed it as using the Olympics as a catalyst for Boston," he said. "It wasn't so Boston could build a Taj Mahal."
[h/t Boston Magazine]