OMG
This is what happens when you dump your live goldfish down the toilet
The discarded pets get really huge and have a lot of babies.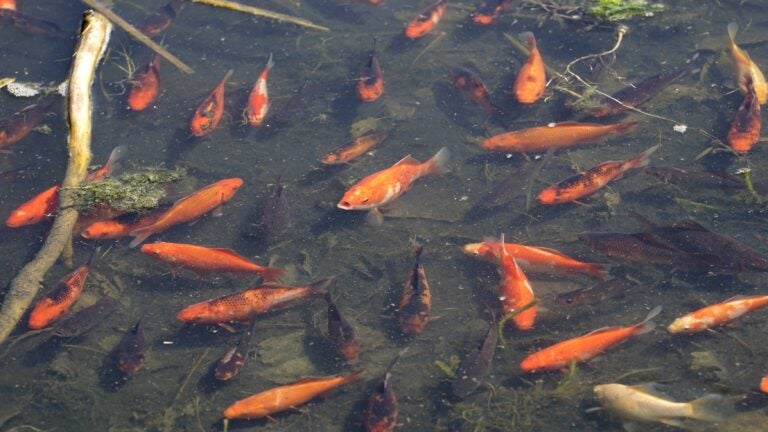 Have you ever seen a goldfish in the wild? Well, they exist, and they're huge.
It sounds like a sci-fi fantasy, but its real: Goldfish are growing to gigantic proportions in Canada after being dumped by bored owners.
The Alberta government is trying to stop Canadians from throwing out their fish into ponds, according to The Washington Post. CBC News summed up the affects pretty eloquently: "Goldfish the size of dinner plates are multiplying like bunnies.''
In one case, 40 of the domestic fish were pulled from a pond.
"That's really scary because it means they're reproducing in the wild,'' said Kate Wilson, aquatic invasive species coordinator at Alberta Environment and Parks. "They are getting quite large and they are surviving the winters that far north.''
Apparently when you release goldfish from their carnival-prize plastic bag to a larger environment, their size is less limited. According to the Post, goldfish will basically keep growing as long as water temperatures and food resources support it.
A new campaign called "Don't Let It Loose'' is currently implemented in Canada to "focus on educating Albertans about the dangers of releasing domestic fish into nature.''
Basically, if your kid is really over that fish you won playing ring toss, don't throw it a toilet funeral. Flushing seems like the humane thing to do, but it's actually just the way to start a sci-fi series about super-huge goldfish taking over the world one pond at a time.
New England lobster rolls
[bdc-gallery id="317593″]