COVID
Poll: Should Massachusetts cancel trick-or-treating during COVID-19?
Springfield has already put the kibosh on the annual Halloween tradition. Should the rest of Mass. follow suit?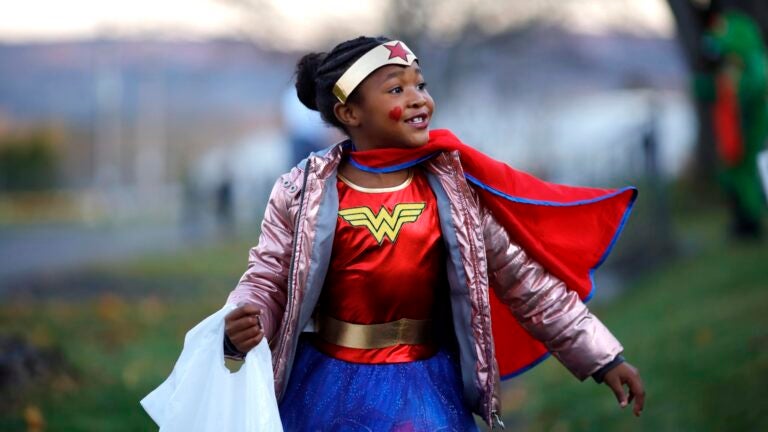 It's a time-honored tradition: Every Halloween, children of all ages get dolled up in costumes and go door-to-door, demanding free candy in exchange for not incurring property damage. It's basically a protection racket, and let's face it, it's adorable.
But during a global pandemic, it could also be potentially dangerous. Sure, it's the one day a year when people are used to wearing masks voluntarily, with nary a peep about being denied their constitutional right to go trolling for free Snickers sans face covering. On the other hand, it involves some fairly up-close interaction with strangers, not to mention the sticking of hands into all manner of plastic cauldrons and jack-o'-lanterns. Who knows where those cauldrons and jack-o'-lanterns have been?
That's why the city of Springfield has already declared an official thanks-but-no-thanks to trick-or-treating plans this year, according to a statement on the city website:
Door-to-door trick or treating is not allowed because it can be very difficult to maintain proper social distancing on porches and at front doors. It is also important to protect the health of the public and of persons who are isolated or quarantined.
Interestingly, although Smithsonian magazine traces the trick-or-treat tradition in the U.S. to the 1920s or '30s, it also points out that it probably stemmed from a 9th century Celtic practice in which the Celts celebrated the end of the year by dressing up as evil spirits. (Although it's unlikely this tradition involved Smarties or Kit Kats, it's reasonable to assume the occasional shank of mutton changed hands.) It's worth noting that all this dallying about in spirit garb occurred during a time of actual plague, not to mention "scaly leprosy or mange." But there was no stopping those Celts.
So the question remains: What should we do here in Massachusetts in 2020? Should cities and towns forgo the door-to-door tradition this year, or should we simply wear a mask under our masks and risk it, regardless of the potential spread of the virus?
Take our poll below and let us know your thoughts:
Get Boston.com's browser alerts:
Enable breaking news notifications straight to your internet browser.