Policy
Here's what Elizabeth Warren's child care plan would mean for parents in Massachusetts and beyond
The Bay State has the most expensive childcare costs in the country.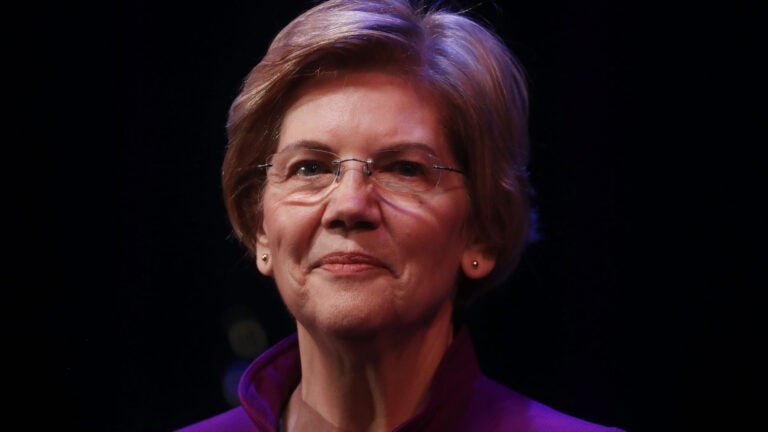 Sen. Elizabeth Warren released a plan this week to address one of the biggest rising costs for American families: Child care.
The Massachusetts Democrat and 2020 presidential candidate is calling for a "robust" increase in federal funding to local governments, schools, and other nonprofit groups to provide universal daycare for children from birth to school age.
"This is the kind of big, structural change we need to produce an economy that works for everyone," Warren wrote in a Medium post Tuesday.
The plan would make child care free for parents whose incomes are less than 200 percent of the federal poverty line. Families that make more than that threshold would have their child care costs capped at 7 percent of their income, which is the federal government's definition of "affordable."
Studies estimate that families across the country are currently paying between 9 and 36 percent, and that child care costs are a major factor for why Americans are having fewer kids and a barrier for women in the workforce.
In her Medium post, Warren provided examples of how the plan would impact families in four of the early-primary states.
A single mother making minimum wage in Iowa — where infant child care costs an average of $9,485 a year, or 63 percent of the local minimum wage income — could send her child to a daycare center for free. So could a married couple with two kids in South Carolina making $50,000, which is just below 200 percent of the federal poverty threshold for a four-person family.
Warren notes that her plan could also benefit higher-earning families. A married couple with two kids under the age of 5 and a combined annual income of $125,000 in New Hampshire could send their children to daycare under her proposal for no more than $8,750 a year — which is more than $12,500 less than the average $21,267 cost of daycare for two children in the Granite State.
Warren has spoken about the hardships she personally faced finding child care as a young, single mother working in Texas. But it's in her adopted state where her proposal could have the most dramatic impact.
Massachusetts has the most expensive child care costs in the country, not including Washington, D.C. According to the Economic Policy Institute, the average cost of early child care in Massachusetts is $17,062, which is more than in-state tuition at any local public college.
"We have savings plans designed to give families 18 years to be able to save for college," Rep. Joe Kennedy III, who endorsed Warren for president in 2020, recently told Boston.com. "You don't get 18 years to try to save for an early child."
According to a 2018 report from the advocacy group ChildCare Aware of America, the average annual cost of sending a single child to a daycare center in Massachusetts is $20,415 and $18,845 for infants and toddlers, respectively. By government standards, that's only "affordable" for families with an annual income in the high $200,000s.
Even for a state with a median two-person income of $121,607, that means the cost of daycare for a single infant is, on average, nearly 17 percent of their yearly earnings. For a single Bay State parent making the median income of $29,020, it would be more than 70 percent.
According to ChildCare Aware of America, the state's costs are significantly lower for in-home daycare providers — between $12,066 and $12,750 depending on the child's age. But those averages still don't meet the government's 7 percent "affordable" threshold for the median Massachusetts couple.
Warren's plan to guarantee child care to all families for no more than 7 percent of their income means that the median two-parent couple would pay at maximum of about $8,512 a year per child. And families of four with a household income of up to $51,200 would be able to send their kids to daycare for free.
According to an independent economic analysis released by Warren's office, the senator's plan would nearly double the number of children in formal child care — from 6.8 million currently to around 12 million — through its network of early learning centers and family-care homes. It would also provide free care to an estimated 8.8 million children.
Warren's office says the plan was inspired by a child care reform program passed by Congress nearly a half-century ago, which was ultimately vetoed by President Richard Nixon.
All in all, her plan is estimated to cost the government $700 billion over 10 years. Warren says it could be covered with just a quarter of the revenue brought in by her proposed wealth tax on those worth more than $50 million, which would raise $2.75 trillion during that same time period.
"In the wealthiest country on the planet, access to affordable and high-quality child care and early education should be a right, not a privilege reserved for the rich," Warren wrote Tuesday.