Policy
Boston City Council proposal: Landlords should provide leases (and voter registration, too)
Councilors Josh Zakim and Michelle Wu are looking to make it easier for the city's renters to be on the voter rolls.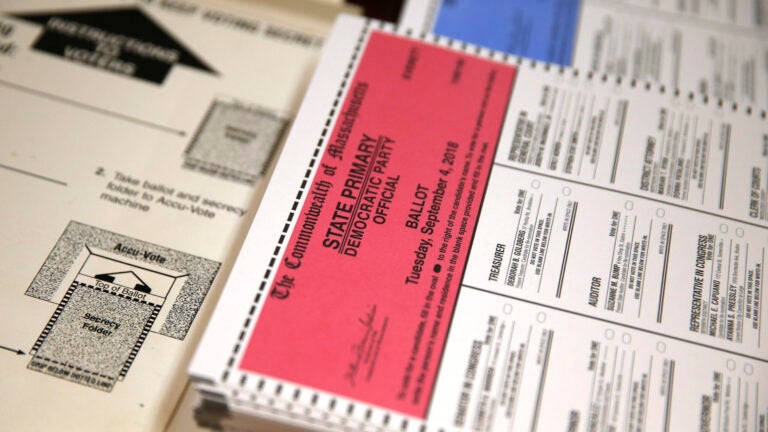 Realtor forms, a security deposit receipt, maybe an addendum or two — yes, renters in Boston are already familiar with the paperwork that comes with signing a new lease.
But if city councilors follow through on a new proposal, there could be another piece in that stack that comes before move-in day: voter registration information.
On Wednesday, Councilors Josh Zakim and Michelle Wu brought forth plans for an ordinance that, if passed, would require landlords in the city to dole out forms so new tenants can cast their ballots at their new address.
"As we all know … on Sept. 1, which is often within a week of a primary, certainly within a few weeks of a primary, there is a huge turnover in apartments across the city of Boston," Zakim said. "It's a great opportunity to help voters update their information, register in a timely fashion."
In Boston, where most residents rent their homes, voters already have a few avenues to get on the rolls. Those who are eligible to vote can register in person at City Hall; online; or by mail.
In their proposal, Zakim and Wu note that the city's Election Department currently requires voters who change addresses to update their information on file in order to cast their ballots.
Their measure would essentially bring the necessary documents directly to the residents either schlepping across the city to new homes or folks moving into Boston for the first time.
"A lot of the landlords in some of the communities I represent, particularly Mission Hill, do this already on their own," Zakim said during a council meeting. "They found it to be simple. They often come here in August and pick up a stack of registration forms."
Landlords of certain properties would be exempt from the ordinance, including units in health facilities and rehabilitation centers, according to the proposal. Properties where the landlord lives alongside tenants and shares a kitchen or bathroom, or where the unit "is held in trust" for or owned by a family member of a developmentally disabled person who lives there, would also not be required to follow the regulation.
Essentially the rule would apply only to owners who rent properties for over 30 days, barring landlords who live in state and own three or less units in Boston, according to the draft.
The city's Department of Neighborhood Development and Election Department would be tasked with providing registration documents to the property owners, who in turn would provide that paperwork to tenants when they sign a lease. Landlords who violate the law would be fined $100.
While the ordinance, if passed, could be the first of its kind in Massachusetts, the concept is not unprecedented.
Seattle's city council adopted a similar measure unanimously in 2017 and more recently, St. Paul, Minnesota, passed its own ordinance last summer.
Wu said that although Boston has many resources for residents to use to get involved, she's had conversations with people who have moved to the city and who told her it took some time before they got around to discovering those tools and registering to vote.
"This would be one easy step to get them there even faster and encourage them to get involved, look up what's happening around them, who's on the ballot, what issues are on the ballot, and then plug into all the other civic resources available to them," she said.