Policy
Boston grant pilot program will help support childcare entrepreneurs
"Reliable, affordable childcare is a necessity for working Boston families."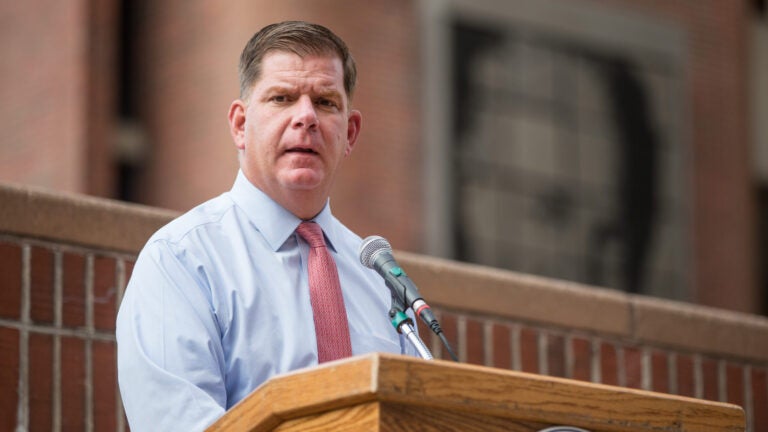 Mayor Marty Walsh announced Thursday that the city will launch a pilot program aimed at bolstering the entrepreneurial skills of home-based family childcare business owners as many of those facilities have shuttered in the past decade.
The Childcare Entrepreneur Fund will support early education professionals with coaching, technical assistance, and grant funding with city grants ranging from $2,000 to $10,000, according to Walsh's office.
"I am proud to support these entrepreneurs and small business owners who are providing a crucial service in our neighborhoods," Walsh said in a statement. "In addition to elevating the value of care workers, providing families with accessible, affordable childcare options is essential to keeping parents, especially women, in the workforce."
The program's launch comes just as officials released the results of Boston's first annual childcare survey, "Making Childcare Work," also released Thursday, which showed 86 percent of respondents consider childcare unaffordable.
Nearly half said services were either hard to find or too far from home, according to the report.
According to the Massachusetts Department of Early Education Care, more than half of Boston's home-based family childcare businesses have shuttered since 2010 — estimated to be about 400 facilities — while the city's population of children under age 5 has only grown, city officials said.
Jobs in the childcare industry meanwhile are often low-paying with little to no employee benefits, according to Walsh's office. Most early educators in Boston are women and people of color.
"The combination of care work being low-wage and the closing of many childcare businesses has likely contributed to the high cost of childcare in the state, one of the highest in the nation," Walsh's office said in a statement.
The fund will offer three types of grants: grants for start-ups, "flexible grants" for existing businesses, and co-op grants for groups of entrepreneurs considering "shared services and cooperative models," Walsh's office said.
The city will accept applications through Nov. 15, officials said. The program will give preference to women- and minority-owned businesses and those in Boston Housing Authority units, "with a commitment to serving BHA Public Housing and families using childcare vouchers," according to officials.
"The Childcare Entrepreneur Fund Pilot is an important investment in giving childcare and early education providers the skills they need to create successful, sustainable businesses," Kristin McSwain, executive director of the Boston Opportunity Agenda, a public/private education partnership, said in a statement. "Reliable, affordable childcare is a necessity for working Boston families – and this program can help ensure that working families have the care they need to be able to stay in the city."
According to officials, the city will also host workshops intended to provide prospective applicants with information about the process.