Policy
A longtime effort to license Mass. police officers is gaining support — and lawmakers could take action soon
"If you have to have a license to cut hair, why shouldn't you have to have a license to be a police officer?"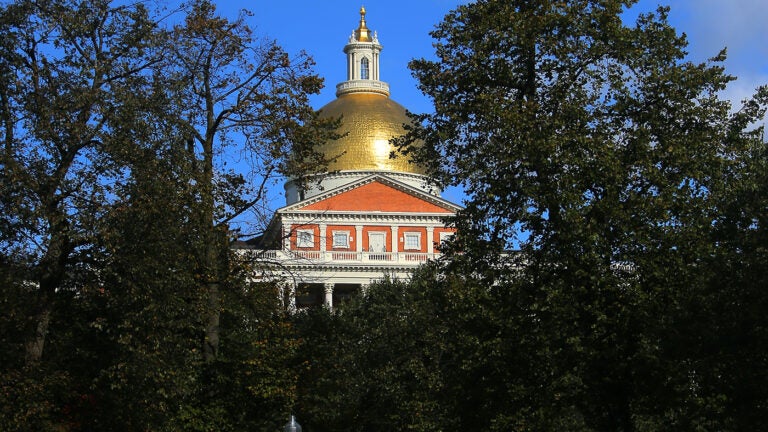 In the years after the death of Tamir Rice, the 12-year-old Black boy killed by police in Cleveland in 2014, state Rep. Russell Holmes has pushed for creating a system to license police officers through standardized training in Massachusetts.
Now, amid the national fervor over police brutality following George Floyd's death in Minneapolis police custody last month, Holmes' efforts may soon come to fruition.
"In the last week the Black & Latino Caucus spoke with the governor," Holmes told Boston 25 News Tuesday. "We already set up the contacts of the committee … and we thought we were going to get it on June 1 and in the last couple days, we have the Speaker, senate president, auditor and governor support, so we will try to get this done in next 10 days."
Massachusetts is one of only four states in the country that does not have a "Peace Officer Standards and Training," or POST-like system, according to state Auditor Suzanne Bump's office, which conducted a review of municipal police training in the state last year.
Holmes is working on passing the bipartisan resolve aimed at changing that with state Rep. David Vieira, a Falmouth Republican. If approved, the proposal would create a special commission to study and make recommendations for establishing a POST system, with a goal to have draft legislation in place to do so the following year.
The system would only apply to municipal police departments, not the Massachusetts State Police.
A POST system would, in practice, allow officials to search police licenses to check an officer's certifications and to de-certify officers in the event that a situation goes awry, Holmes said.
Appearing on WGBH's "Greater Boston" this week, Holmes pointed to how local governments require licenses for many other occupations and industries, from nail salons to restaurant kitchens.
"The crux of it is, we're saying police officers have a much higher requirement than a nail salon or beauty salon," Holmes said. "They should have a license."
The system would also ultimately set uniform standards for authorities in Massachusetts.
According to a memo released by Bump's office Tuesday, the commonwealth has one of the highest hourly requirements for in-service police training in the country, or 40 hours annually, but enforcement of these training requirements falls on cities and towns.
The study estimates that as many as 30 local departments may not be meeting the state's current training requirements.
"Not all police officers are the same," Holmes said on WGBH. "There are some police officers who have 800 hours of training, there are some who have 400 hours of training, some of them probably even have less. We as the public see all police officers as the same, but they don't all have the same training."
Holmes told Boston 25 News he has received some pushback from police unions and individual officers, who are concerned the initiative would allow for too much oversight over local departments.
"They're not accustomed to that type of oversight, but it certainly is an oversight that the rest of society is accustomed to," he told WGBH.
Holmes said the resolve could pass soon, though he indicated he is somewhat hesitant to fast track it because he does not want law enforcement officers to feel the state is forcing regulations on them, Boston 25 News reports.
He told the news station he wants officers at the table with lawmakers in agreement with the scope of the proposal.
Some, however, are already behind the effort.
According to Bump's office, 84 percent of local police chiefs surveyed said they support a POST system, citing that it would increase transparency, professionalism, and uniformity.
"If you have to have a license to cut hair, why shouldn't you have to have a license to be a police officer?" Jeff Farnsworth, president of the Massachusetts Chiefs of Police Association, told Boston 25 News. "It makes sense. We support it."