Policy
A proposed home rule petition would lower Boston's voting age to 16 for city elections, if passed
Similar measures have garnered support in Brookline, Somerville, and Cambridge in recent years.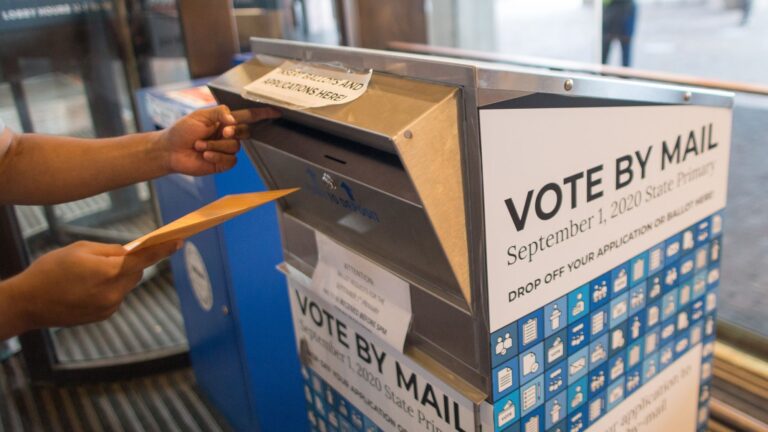 Two Boston city councilors are asking their fellow councilors to consider a home rule petition to allow 16- and 17-year-old residents to vote in municipal elections, should state lawmakers sign off on the proposal.
The measure, sponsored by councilors Julia Mejia and Kenzie Bok and filed before the council on Wednesday, would allow those teens to vote for candidates and ballot questions in local elections.
In their filing, Mejia and Bok say that people under age 18 — the current voting age — "already have to step up and be the adults in the room in a lot of different ways," such as through hosting community forums and holding elected officials accountable.
"But when it comes to young people using the most important aspects of civic voice — voting — people under the age of 18 are completely disregarded," Mejia said. "Decisions that actively impact their lives are often made without them."
Sixteen- and 17-year-olds pay taxes but can't weigh in on how the money is spent; can be tried as adults in the criminal justice system; and are "expected to advocate on behalf of their schools, but not given an equal voice to do so," Mejia said.
"I started off my career in youth development and I've seen over the course of my career just how passionate and well informed and dedicated young people are towards making their communities a better place," Mejia said.
According to Bok, a former civics teacher in Boston Public Schools, lowering the voting age could also encourage teens to discuss and get involved in local issues that impact their lives.
"We've got lots of evidence that if you start voting early, you are likely to continue to do it and be an active voter throughout your life," Bok said.
In considering the measure, Boston officials are following in the footsteps of some neighboring communities.
Town Meeting voters in Brookline backed lowering the voting age to 16 in local elections in 2019, while Cambridge city councilors passed a home rule petition — which requires approval from the state Legislature to take effect — to do the same last year.
The Somerville City Council also voted to take up a home rule petition in 2019 — then the latest in a number of Massachusetts communities over the past 20 years that tried to do so as well.
Congresswoman Ayanna Pressley has also raised the issue at the federal level.
Earlier this month, she re-introduced an amendment to allow 16-year-olds to vote in federal elections, but the measure failed to pass in the House of Representatives.
Read the home rule petition:
Get Boston.com's browser alerts:
Enable breaking news notifications straight to your internet browser.