Policy
Boston.com readers really don't want to pay to park at Revere Beach
"It's an urban beach and should be free. What are they offering? Nothing!"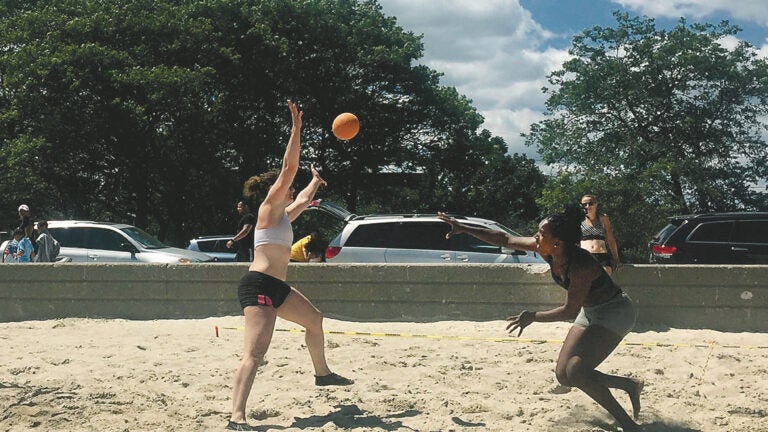 Given its status as the nation's first-ever public beach, it seemed only appropriate that Revere Beach would cling to an unabashedly old-fashioned concept for the entirety of its first 125 years open to local residents: free parking along Revere Beach Boulevard for folks looking to plant themselves on the sand, grab a roast beef sandwich, or just stroll the seaside sidewalk.
No longer, though: The Massachusetts Department of Conservation and Recreation is installing parking meters along the length of the boulevard, and starting May 1 drivers will have to pay $1.25 an hour to park there. It's a decision that doesn't sit well with some (possibly now former) beachgoers.
"What a great time to install parking meters! People are COVID-fatigued and along the beach will be money guzzling eyesores! FANTASTIC!," commented one Boston.com reader apparently prone to sarcasm. John from Beverly, meanwhile, said "Love Revere Beach. Hate the meters. What a money grab. Ridiculous!"
Another anonymous reader weighed in by asking, ""So now I have to pay to take my grandkids to the beach? What's next? An air tax? A sunshine fee?"
In total, of the about 250 readers who responded to our survey, 72% responded that there's "no way" they will pay to park at Revere Beach; only 20% said they thought the cost was fair and that they would pay, while 9% chose "Other." Among the "Other" responses:
"Will go, but not as often."
"People actually choose to go to Revere Beach?!"
"I would never go there, but they shouldn't charge to park."
See below for a sampling of Boston.com reader responses about the parking meters coming to Revere Beach.
Comments have been edited for length and clarity.
"Just another reason to skip Revere."
"I love the free parking and I hate the lack of cleaning of the seashore."
"Good beach but not worth paying for parking."
"The real revenue wont come from the parking meters — it will be from parking tickets and towing commissions."
"Money grab so politicians can steal more."
"I love Revere Beach — I've been going there since I was a baby, hung out there as a teen, then took my kids there and it's always been free. I now live in N.H. and love to come back for nostalgic reasons, especially Kelly's on the beach. I don't mind paying the meter for that short time, but there should be some type of pass or a one-time fee for the year for surrounding neighborhoods."
"There isn't any reason to charge anyone for street parking. We pay enough taxes."
"It's a beach like any other paid for by taxpayer money. We should not have pay the greedy DCR."
"Beautiful beach for the middle class and working people with not a lot of bucks, and kids. Now you stick your fist for some of their family money, ugly." — Mr. Ed
"It is disappointing that you will now have to pay to park at the beach. Presumably it will result in people that would otherwise go there to not do so. Very disappointing."
"Parking meters are fine, as long as the meters accept cash and do not require one to enter one's license plate (like the ones in Harvard Square). Privacy is a paramount requirement."
"I love Revere Beach. I am 74 years old, a former resident, walker, and still frequent Kelly's and other food establishments. I also have been going to Revere Beach since childhood with my family. We enjoyed the beach as well as the amusements and vendors along the boulevard. Revere Beach is a historic landmark for all to enjoy. I am outraged by the installation of parking meters. What a shame!" — Marie, Saugus
"All beaches should be free for all people."
"Our family loves Revere Beach and how its simple beauty always lifts us up. Our hearts are broken that this area is now being turned into a luxury location. The very large construction sites of new living space will bring masses of people to Revere … it will never be the same. Very saddened — it's all about money." — DD, Cambridge
"It's an urban beach and should be free. What are they offering? Nothing!"
Boston.com occasionally interacts with readers by conducting informal polls and surveys. These results should be read as an unscientific gauge of readers' opinion.