Politics
Bitcoins for Political Donations?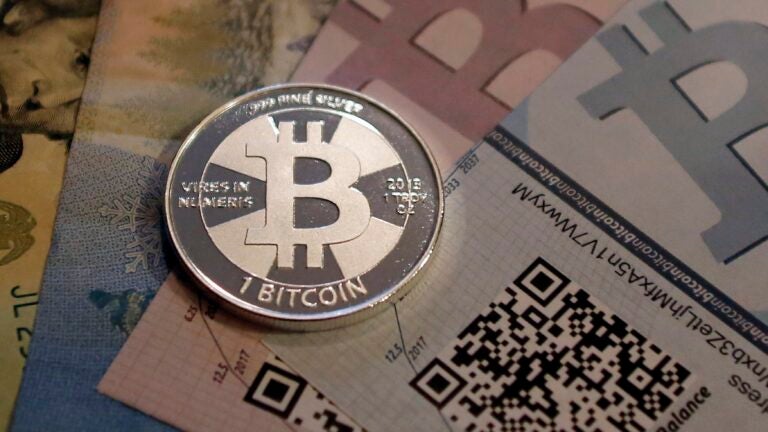 Political action committees are now allowed to accept contributions in bitcoins, thanks to a unanimous decision by the Federal Election Commission Thursday.
The cryptocurrency has seen a rise in popularity and a fluctuation in exchange rates since it was first launched in 2009, and has been both criticized and lauded as a way to conduct anonymous transactions online.
The FEC tackled the question after it was approached by the Make Your Laws PAC, which requested permission to accept a $100 bitcoin donation as long as the contributor provided a name, address and other details.
The Los Angeles Times reports:
[fragment number=0]
It seems likely the new guidelines will only raise further questions for the commission to tackle.
The panel, which consists of six voting members — three Republicans and three Democrats — were previously reluctant to tackle rules surrounding the use of cryptocurrencies in political fundraising, with some Democrats expressing concern that bitcoin's anonymous nature could prove problematic in campaign financing.
"For some of us, the $100 limit was key due to risks of anonymity,'' Democratic Commissioner Ellen Weintraub explained in a tweet.
[fragment number=1]
Lee Goodman, the commission's Republican chairman, said he would support allowing bitcoin donations as large as $2,600 per campaign, the legal maximum for cash or in-kind donations.
"The only statutory [authority] that I have as a commissioner to limit contributions to $100 is currency of the United States, and a bitcoin is not currency,'' he told The Hill. "There is no legal authority to limit bitcoin contributions to the $100 that this requester volunteered to do.''
The Center for Public Integrity has a summary of the 20-page decision's findings here.