Politics
Elizabeth Warren's Anti-Coal Stance Proved Pretty Awkward in W. Virginia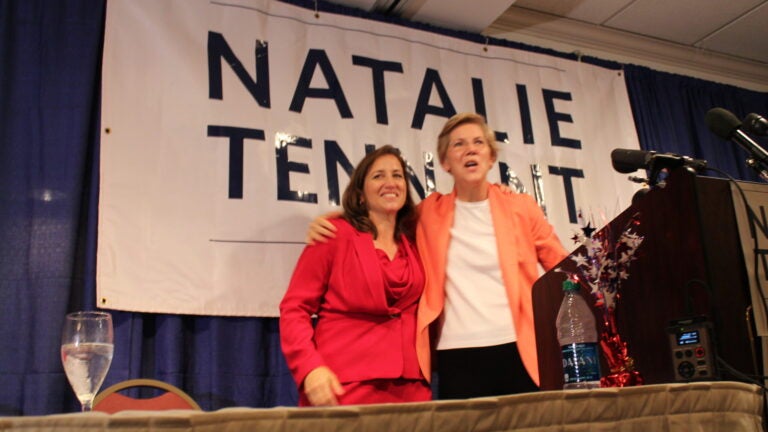 When in West Virginia, do as the West Virginians do. For Elizabeth Warren, that means not mentioning or emphasizing your support for EPA regulation that could threaten coal production.
Warren, the US Senator from Massachusetts, was in coal country to fundraise and speak on behalf of Democratic Senate candidate Natalie Tennant, currently West Virginia's Secretary of State. But while the two jointly ripped on Wall Street and Senate Republicans and talked of raising the minimum wage, they explicitly avoided mentioning their disagreement on the EPA's plans to cut carbon pollution by 30 percent by the year 2030, a proposal that has been harshly criticized by coal industry lawmakers. Lawmakers in West Virginia, the leading underground coal producer in the country, are foremost among those critics.
That made for a slightly awkward contrast, given Warren's support for the EPA proposal. Tennant spent part of her speech railing against the EPA plan, and took aim at President Obama specifically.
"You're talking about making these regulations, and you haven't talked to the people that are affected, and that's what really is disappointing, disheartening and disgusting,'' she said. Those regulations are the same ones that Warren called "a powerful step in the fight to protect our health and our environment,'' last month.
The two made sure to reiterate the fact that they don't agree.
"We don't agree on everything,'' Tennant told reporters. "We are here today to talk about education, about lifting the middle class, about saying no to Wall Street.''
"I will stand up to Elizabeth Warren if I need to,'' Tennant added afterwards. Similarly, Warren noted they have differences, but emphasized Tennant's qualifications. And when speaking about their similarities, Warren was emphatic in her economic populist message.
[fragment number=0]
Warren has become the Democratic party's go-to representative as of late, actively campaigning for a range of Democratic Senate candidates across the country. On Friday she'll be in Michigan to speak at a conference featuring a number of progressive politicians.