Politics
Hillary Clinton Lauds 'Progressive Champion' Elizabeth Warren in Time 100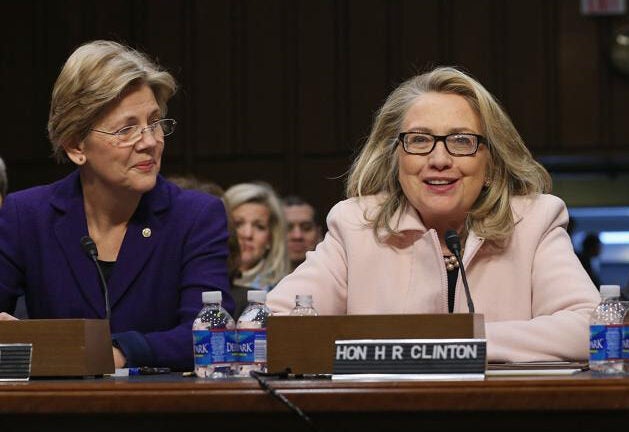 Presidential candidate Hillary Clinton praises Sen. Elizabeth Warren as a "progressive champion'' in Time magazine as part of its annual "100 Most Influential People.''
Clinton calls Warren a "special kind of leader'' and lauds her ability to rankle the powerful — including, she notes, herself.
It was always going to take a special kind of leader to pick up Ted Kennedy's mantle as senior Senator from Massachusetts—champion of working families and scourge of special interests.

Elizabeth Warren never lets us forget that the work of taming Wall Street's irresponsible risk taking and reforming our financial system is far from finished. And she never hesitates to hold powerful people's feet to the fire: bankers, lobbyists, senior government officials and, yes, even presidential aspirants.
It's altogether similar language that Clinton used to praise Warren back in October, when the two gave speeches in Boston to support Martha Coakley's bid for governor.
"I love watching Elizabeth give it to those who deserve to get it,'' Clinton said then. She also called Warren a "passionate champion for working people and middle class families.''
Both Warren and Clinton appear on Time's list in the Leaders category. Clinton's blurb is written by Laurene Powell Jobs.