Politics
POWs have mixed reactions to Trump's comments
Trump stirred up controversy last weekend with comments on what makes a war hero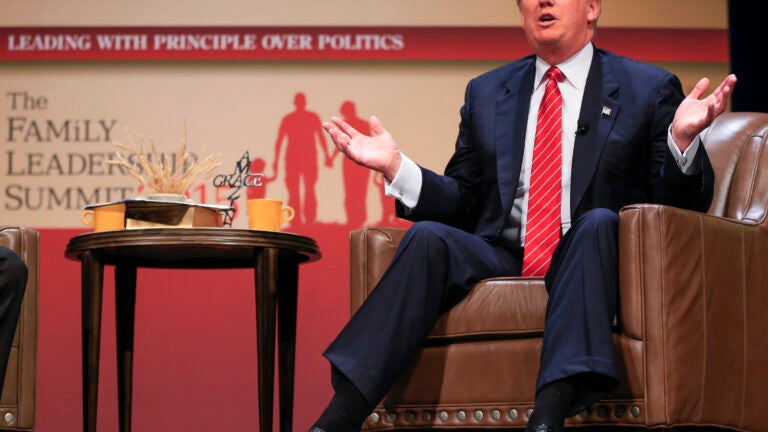 Presidential candidate Donald Trump found himself at the center of another media frenzy last week after he publicly stated that he does not think senator John McCain is a war hero.
But Trump may have also opened up a completely new conversation among former prisoners of war about how they prefer to be labled based on their war experiences, The Boston Globe reports. The Globe reached out to veterans who had served, been captured, and came home to tell the tale.
Some former Vietnam POWs have expressed that the term "hero'' doesn't feel like a comfortable fit sometimes.
"I think most POWs wouldn't call themselves heroes. We'd call ourselves survivors,'' Colonel Charles Brown Jr., a former POW, told The Globe.
Read the full story at The Boston Globe.
[bdc-gallery id="140212″]