Politics
Tom Brady thinks having Donald Trump in the White House would be 'great'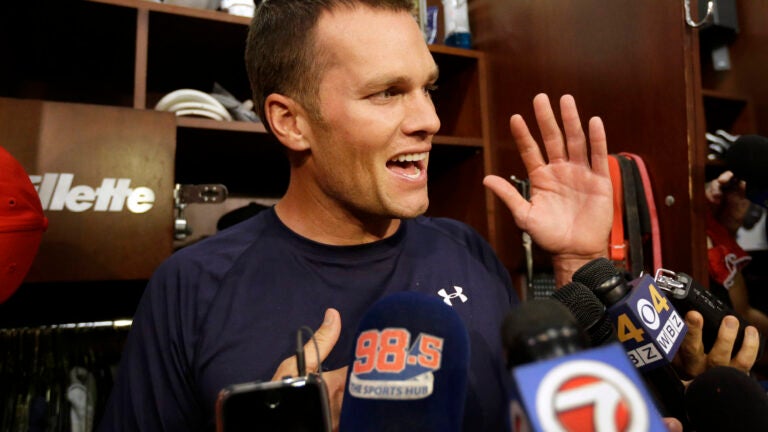 When asked if he thought Donald Trump could win the presidential election, Tom Brady said he "hopes so,'' ESPN reported.
"It would be great,'' the Patriots quarterback said Wednesday. "There would be a putting green on the White House lawn, I'm sure of that.''
This isn't the first time Brady and The Donald have supported one another. Following a judge vacating Brady's Deflategate suspension, Trump congratulated the QB, calling him a "friend and a total winner!''
Then last week, reporters spotted one of the iconic "Make America Great Again'' hats Trump has been sporting on the campaign trail in Brady's locker. When asked if the hat meant he would be voting for Trump, Brady said he didn't know, but that Trump was his "good friend'' and had been since Brady was a judge at a Miss USA pageant in 2002.
Brady said he did not have any advice for Trump regarding the debate on Wednesday evening, but did call the hat "a nice keepsake.''
Watch the video:
[fragment number=0][fragment number=1]
[fragment number=2][fragment number=3]Related gallery: Surprising facts about Donald Trump
[bdc-gallery id="112586″]