Politics
Speech analysis shows Donald Trump speaks to voters at fourth-grade level
Phrases like "I'm really rich'' can be understood by everyone.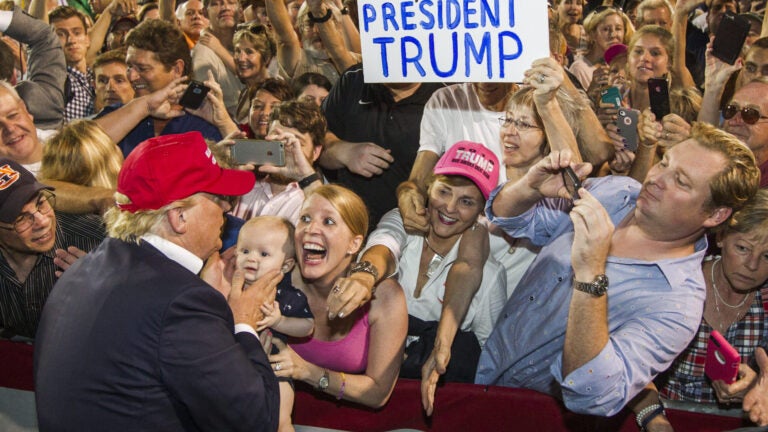 "Make America Great Again.'' Those four simple words represent the easy-to-grasp message of Donald Trump's campaign.
That simplicity isn't out of the ordinary for Trump. According to an analysis by The Boston Globe, Trump's presidential announcement speech was written on a fourth-grade level, the simplest to understand of any opening presidential speech this year.
The Globe tested each announcement speech using the Flesch-Kincaid readability test, which looks at word choice and sentence length. It then spits out a grade-level analysis of each speech.
Like Trump, Ben Carson's speech came in just below a sixth-grade level, the third-easiest to understand. The emphatic sound bites from Trump and Carson — for example, "We are going to build a wall'' and "I would not just stand there and let him shoot me,'' respectively — have them atop most polls in the Republican primary.
On the Democratic side, Hillary Clinton spoke at near an eighth-grade level, while Bernie Sanders spoke at just above 10th grade.
You can read the rest of the story at The Boston Globe.
Gallery: 10 things you didn't know about Donald Trump
[bdc-gallery id="112586″]