Politics
The 'astounding' levels of campaign ads in New Hampshire are just getting started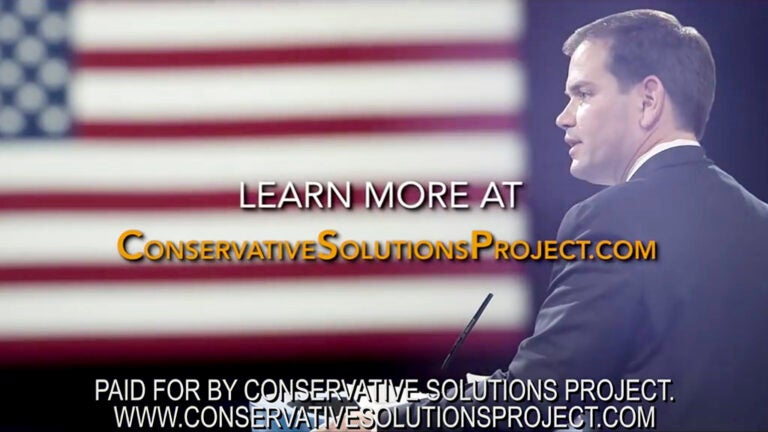 After the auburn-orange leaves have fallen and blown away, election season in New Hampshire is illuminated by another, less aesthetically-pleasing recurrence: campaign ads.
The Boston Globereports that Dec 1. marks the day Granite Staters should expect to see a particular uptick in the deluge of TV advertisements from presidential hopefuls.
Leading the way are Republican establishment-backed candidates, Florida's Sen. Marco Rubio and former Gov. Jeb Bush.
Rubio, who has yet to air any ads in the New Hampshire and his nonprofit Conservative Solutions Project have spent $2.8 million to reserve 1,900 ad blocks on Manchester's WMUR-TV in the months leading up to the February 9 primary. Meanwhile, Bush's fledgling campaign and his super PAC Right to Rise have reserved 1,600 ads for $3.3 million.
Since political candidates recieve a discounted ad rate from networks, compared to other groups, the Globe's Matt Viser notes Bush's team is actually paying more money for less airtime than Rubio, because Bush relies more on his super PAC.
Already, nearly one in five ads on WMUR last week were from presidential campaigns or outside groups run by their supporters, according to Kantar Media/CMAG, a company that monitors ad spending.
"For it to be almost 20 percent now, almost three months before the primary — it's an astounding percentage,'' Elizabeth Wilner, a senior vice president at the group, told the Globe. "There's no other station like that in America.''
Nationally, according to Kantar Media/CMAG, Republicans are outspending Democrats nearly sevenfold, $141 million compared to $22 million.
The GOP's media advantage is compounded by debate viewership. The first four of Republicans' 12 scheduled debates have been watched by more than 73 million people, compared to the 23.5 million people that watched the first two (of six scheduled) Democratic debates.
"If averages hold, and given next two debates on weekends, six Dem debates will reach between 60-70 million viewers, or less than GOP has already reached in its first four debates,'' Simon Rosenberg — president of the New Democrat Network and a former ABC News producer and DNC official — recently told Politico.
"Gap will be between 130 to 140 million viewers,'' Rosenberg added, "a number equal to the total number of people who are likely to vote next year.''