Politics
Mitt Romney is perfecting the art of the subtweet
Donald Trump was his latest unnamed target after the billionaire praised Vladimir Putin on MSNBC.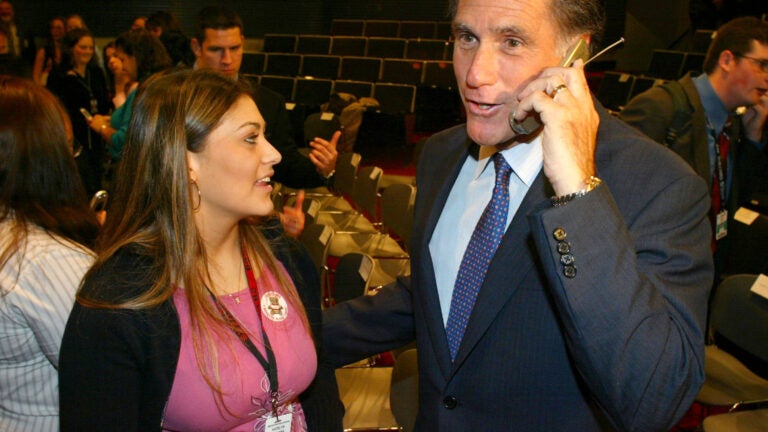 Former Massachusetts governor and social media maven Mitt Romney sent a tweet on Friday criticizing Russian leader Vladimir Putin. That tiny missive doubled as an unstated at Donald Trump.
Here's the tweet, in which Romney calls Putin as a "thug.''
[fragment number=0]
This, for the uninitiated, is typically referred to as a subtweet, or a critical tweet in which the target isn't mentioned. Consider it the publicly available version of talking behind someone's back.
The tweet was sent not long after leading Republican presidential candidate Donald Trump appeared on MSNBC, where he said it was good to get Putin's praise and endorsement.
"Sure, when people call you 'brilliant' it's always good. Especially when the person heads up Russia,'' Trump said.
In response, MSNBC host Joe Scarborough noted that Putin also "kills journalists, political opponents, and invades countries.''
"He's running this country, and at least he's a leader, unlike what we have in this country,'' Trump said.
Scarborough again reiterated the allegations against Putin killing journalists.
"I think our country does plenty of killing also, Joe,'' Trump said. "There's a lot of stupidity going on in the world right now.''
That odd defense of Putin was the line that brought out Romney's subtweet. It's not Romney's first foray into subtweeting Trump this election cycle.
In August, after Trump's extended tirade against Fox News host Megyn Kelly, Romney retweeted his wife's support of the female news host.
[fragment number=1]
And in September, after Ben Carson said he would not support electing a Muslim president, Romney admonished him without dropping his name.
[fragment number=2]
The subtweets are all part of Romney's growing prowess at social media, where he favors family photos and the occasional selfie. His 1.69 million Twitter followers attest to that success.
Of course, Romney isn't afraid to call out a candidate by name. He did so earlier this month when Trump said he would temporarily ban all Muslims from coming to the U.S.
[fragment number=3]
Gallery: 100 years of Massachusetts governors.
[bdc-gallery id="145180″]