Politics
Marco Rubio's boots were made for walking, campaigning, making fashion statements
He wore them in New Hampshire earlier this week.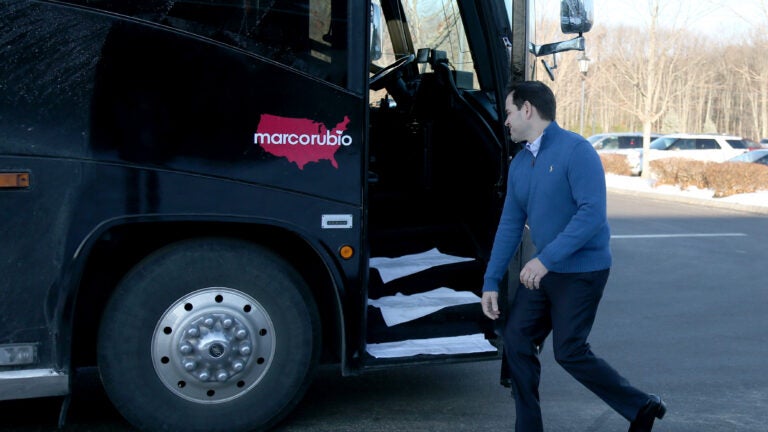 Republican presidential candidate Marco Rubio was spotted on Monday campaigning in New Hampshire. And — oh, look! — he was sporting some kickin' statement footwear that New York Times reporter Michael Barbaro tweeted about.
[fragment number=0]
"What are those?!?!!?'' you ask. Well, Vanity Fairinvestigated. Writer Tina Nguyen tossed around educated guesses, speculating that a) these booties could cost anywhere from a reasonable $85 to a fiscally irresponsible $1,990 (which might make sense), and b) they could be a designer label like Maison Margiela or even Tom Ford. Alas, Rubio's campaign told Politico that the boots are Florsheims.
And because one never wants to be one-upped in politics, Republican presidential candidate Rand Paul shared his plans to surpass Rubio in the fancy shoe category:
[fragment number=1]
Little do they know, Donald Trump has everyone beat.