Politics
Ben Carson's entire NH super PAC staff quit and joined Ted Cruz's campaign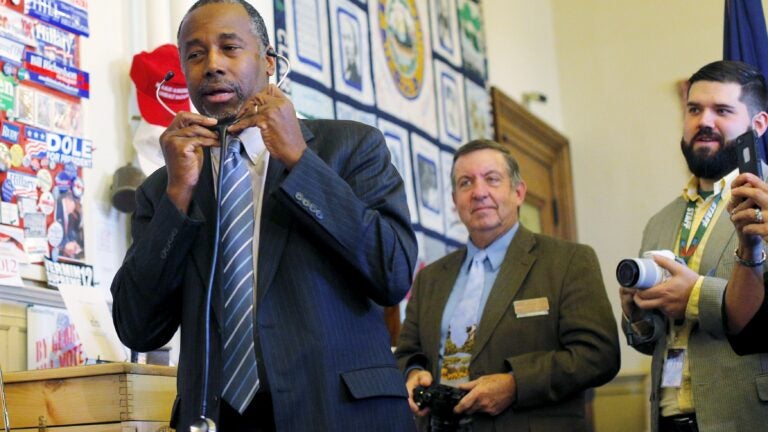 If the New Hampshire office of the pro-Ben Carson super PAC 2016 Committee felt a little empty Monday, that's because everybody quit — and joined Ted Cruz's campaign.
WMUR reported Monday that all five paid New Hampshire staffers for the pro-Carson super PAC resigned Sunday to become volunteers for Cruz, the Texas senator, who they feel is the most electable conservative.
"We hold Dr. Carson in the highest regard,'' the group's spokesperson, Jerry Sickles, told WMUR. "This is a man we revere, but we think it is important that our party nominate a conservative and get behind a single conservative who can win, and we strongly believe that candidate is Ted Cruz.''
The announcement came the same day that Sam Pimm, the former national head of 2016 Committee — which has raised more than $3.8 million and spent nearly $900,000 in support of Carson — said he decided to switch his support to Cruz, according to Politico, citing electability concerns about Carson. Pimm said he left the super PAC earlier in the fall.
High-profile defections are becoming quite the trend for the Carson campaign.
The retired neurosurgeon's campaign manager and communications director were among at least five Carson staffers who quit the campaign December 31.
The once-surging, outsider Republican candidate has seen his poll numbers free-fall, both nationally and in early–voting states, since early November.
Sickles told WMUR that the Paris and San Bernardino attacks in November "changed everything'' and the defecting staffers sought a candidate with more experience on national security.
In New Hampshire, an average of polls since the beginning of 2016 puts Carson's support at 3.5 percent of likely GOP primary voters — as Donald Trump commands a double-digit lead.
According to multiplepollsters, Trump will maintain his lead unless support coalesces around one of the four candidates — Cruz, Marco Rubio, John Kasich, or Chris Christie — battling for second place in the state.
Perhaps the former Carson super PAC staffers are acting on that advice.