Politics
Bernie Sanders extends polling lead in New Hampshire, while Chelsea Clinton hits the trail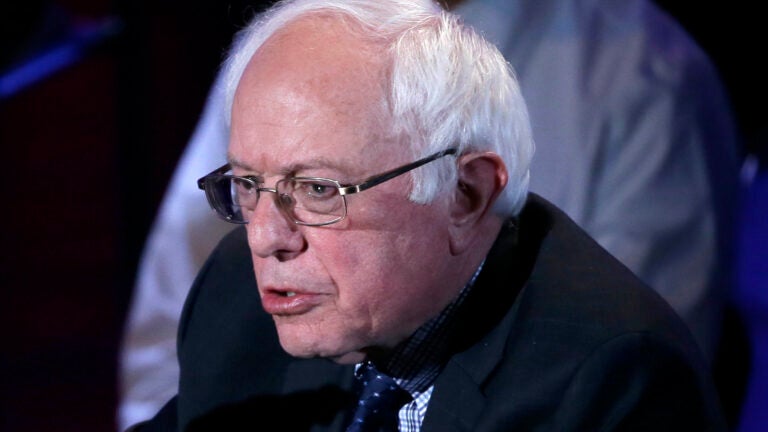 Bernie Sanders has extended his polling lead over Hillary Clinton in New Hampshire in the race for the Democratic presidential primary, according to several recent polls.
With less than a month until the Granite State votes, Sanders holds a 53 percent to 39 percent lead over Clinton among people likely to vote in the Democratic primary, according to a Monmouth University poll released on Tuesday. That's a switch from Monmouth's November poll, in which Clinton led Sanders 48 to 45 percent. The poll has a margin of error of plus or minus 4.8 percent.
The Monmouth poll found that Sanders leads 50 to 44 percent over Clinton among likely women voters, a significant switch from two months ago.
That poll is one of several this week that have shown the Senator from Vermont extending his lead in New Hampshire. An NBC News/Wall Street Journal/Marist poll released Sunday gave Sanders a 50-46 lead over the former Secretary of State in New Hampshire among likely Democratic primary voters.
The Real Clear Politics polling average, which takes the average of multiple recent polls, gives Sanders a 6.2 percent lead in New Hampshire.
Tuesday also marked the first 2016 stop of Chelsea Clinton in New Hampshire. She participated in a forum on childhood education in Concord while promoting her mother's candidacy.
[fragment number=0]
When the only daughter of the former presidential couple opened up for questions, she was asked, appropriately enough, about Sanders.
[fragment number=1]
Gallery: The 2016 presidential candidates
[bdc-gallery id="140212″]