Politics
A Jeb Bush super PAC is mailing voters actual video players
This is something new.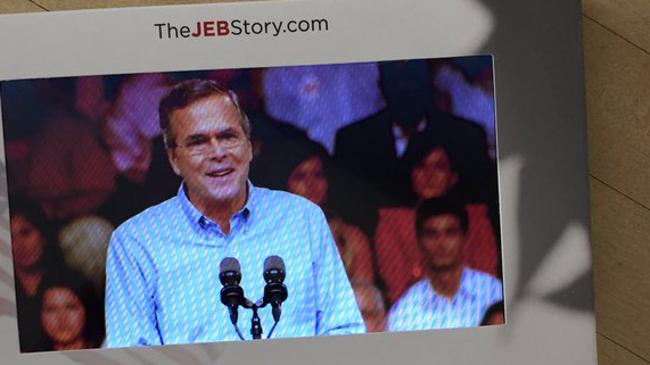 This is at least one campaign mailer that won't go straight into the recycling bin.
Pro-Jeb Bush super PAC Right to Rise USA is mailing voters in Iowa and New Hampshire digital video players loaded with a biographical documentary about the former Florida governor.
[fragment number=0]
"It's all digital,'' Right to Rise spokesman Paul Lindsay told Boston.com.
When opened, the mailer automatically plays, "The Jeb Story,'' a 15-minute video chronicling Bush's personal and political life.
According to a letter included in the mailer from Right to Rise CEO Mike Murphy, a charging cord is also enclosed.
One New Hampshire Republican activist said he recieved his mailer Monday via FedEx overnight delivery.
[fragment number=1]
[fragment number=2]
It's worth noting that Right to Rise has money to spend.
With just a few weeks voting begins in Iowa and New Hampshire, the super PAC still has more than half of the more than $100 million it has raised in support of Bush.
Lindsay downplayed the cost of the video mailer.
"We spent 4 figures to target a select universe in Iowa and New Hampshire with an innovative way to get eyes on Jeb's story,'' he said. "We're pleased it got people talking.''
A source ''close to the group's plans'' told the Washington Post that buying and preloading the video players is "amazingly cheap'' and that the cost of each player is "far less than a good bottle of Scotch'' — which is a fairly broad range.
According to its latest filing, Right to Rise had raised five times more than any other single-candidate super PAC, as Bush — polling in single digits — makes a last-ditch push for a second-place finish in New Hampshire.