Politics
Jeb Bush to unimpressed New Hampshire crowd: 'Please clap'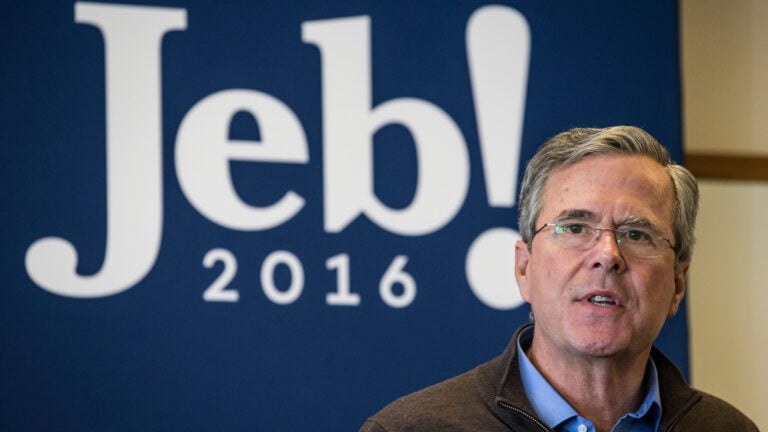 Jeb Bush is going to need more than an exclamation point at the end of his name to generate excitement in New Hampshire.
During a speech at the Hanover Inn on Tuesday, Bush's "fiery riff'' on protecting the country didn't generate the response he wanted, The New York Times reports:
Mr. Bush finished a fiery riff about protecting the country as commander in chief — "I won't be out here blowharding, talking a big game without backing it up,'' he said — and was met with total silence.

"Please clap,'' he said, sounding defeated.

The crowd laughed — and then, finally, clapped.
Tough crowd.
Despite the implied enthusiasm in his "Jeb!'' campaign logo, the glasses-wearing Bush's measured tone has been a tough fit during a Republican primary season marked by its angry and forceful rhetoric.
Even with a wealth of endorsements and donations, Bush's campaign has remained mired at about 9 percent support in New Hampshire, according to Real Clear Politics polling averages.
[fragment number=0]
(h/t The New York Times)