Politics
Republicans are trying to make Ted Wells' donation to Hillary Clinton a big deal
Yet another reminder that Tom Brady is to New Hampshire as ethanol is to Iowa.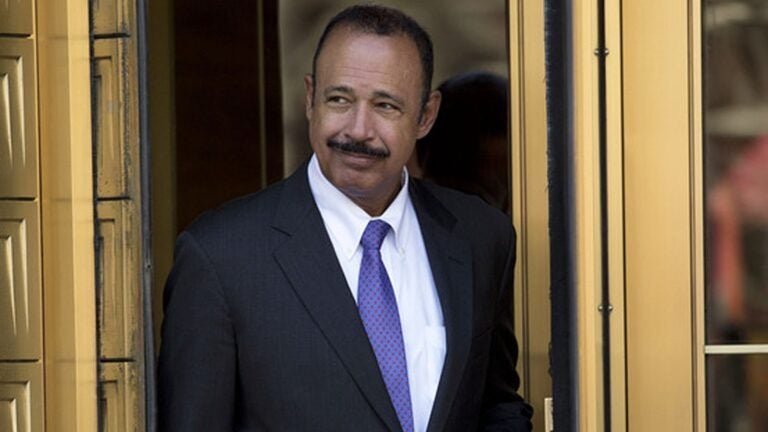 Hillary Clinton is trailing Bernie Sanders in New Hampshire, and this endorsement of sorts probably won't help.
Clinton's year-end Federal Election Commission filing shows that she received a $2,700 donation — the legal maximum — from Ted Wells, the lawyer that led the NFL's Deflategate investigation of Tom Brady and the New England Patriots.
According to the Clinton campaign's filing summary, the former secretary of state also received at least $146,145 from Wells' firm, Paul, Weiss Rifkind, Wharton & Garrison LLP, which was hired by the NFL to conduct the league's investigation. Clinton, a former New York senator, held a $2,700-per-person fundraiser at the firm's Manhattan offices in November.
Wells himself has a long history of contributing to Democratic political campaigns. FEC records show the high-profile attorney has donated more than $157,000 to Democratic causes since 1997, including the presidential campaigns of Barack Obama, Clinton in 2008, John Kerry in 2004, and Bill Bradley in 2000.
Wells became an antagonist for Patriots fans after the attorney authored the report finding that Brady was "generally aware'' that team personnel intentionally under-inflated footballs. The Patriots quarterback's subsequent four-game suspension, however, was ultimately vacated by a federal judge.
Given that Republican candidates have gone out of the way to defend — and, in some cases, lavishly praise — Brady and the Patriots, the reaction to Wells' donation from Clinton opponents was predictable.
"Does @HillaryClinton pal Ted Wells think she was 'generally aware' she committed a felony?'' tweeted Ian Prior, the communications director for American Crossroads, a Republican super PAC founded by former George W. Bush advisor Karl Rove.
[fragment number=0]
Of course, Clinton has taken no position on Deflategate and the scandal is not a top issue for Granite State primary voters.
But really, can you ever underestimate what diehard Patriots fans — still grumpy from their AFC Championship loss — will do?[fragment number=1]