Politics
New Hampshire has seen an estimated $100 million in political TV ads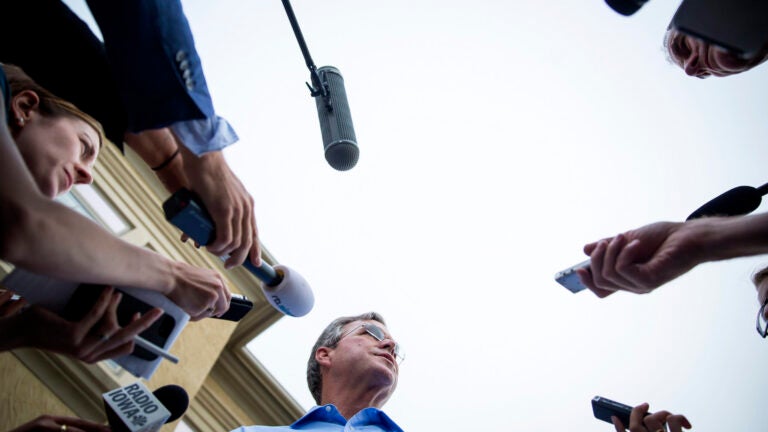 Candidates and outside groups have spent an estimated $100 million on cable and broadcast television advertisements in New Hampshire this election season, according to a report from Bloomberg Politics.
Compare that nine-figure number to the estimated $2 million spent in New Hampshire up to this point in 2012. In that race, neither President Barack Obama nor Mitt Romney faced much of a primary battle in the state.
The estimates come from Kantar Media's Campaign Media Analysis Group, which provides information on TV ads, as well as analysis from Bloomberg Politics's Ken Goldstein.
Of that $100 million, about 80 percent of the money has been spent by Republican candidates and outside groups supporting them, Bloomberg reports.
The barrage of ads has even touched into the Boston market, as it partly overlaps with southern New Hampshire. Jeb Bush and his super PAC Right to Rise accounted for about half of the candidate advertising in the Boston market in the last 30 days, according to Bloomberg.
Despite that dramatic rise in political spending, the impact of those ads has been less pronounced.
Bush, for example, remains mired in single-digit polling support in New Hampshire, according to the Real Clear Politics polling average. Donald Trump, meanwhile, has benefited from free publicity on news networks, and the Republican electorate has been influenced more by the high-profile, well-watched televised debates.
"Ads might be playing a lot less dominant role than they had in the past, partly because more people are getting their info from debates,'' Larry McCarthy, a strategist for Right to Rise, told The New York Times.