Politics
Ego, envy or airtime? A snubbed morning show host's unusual spat with Rubio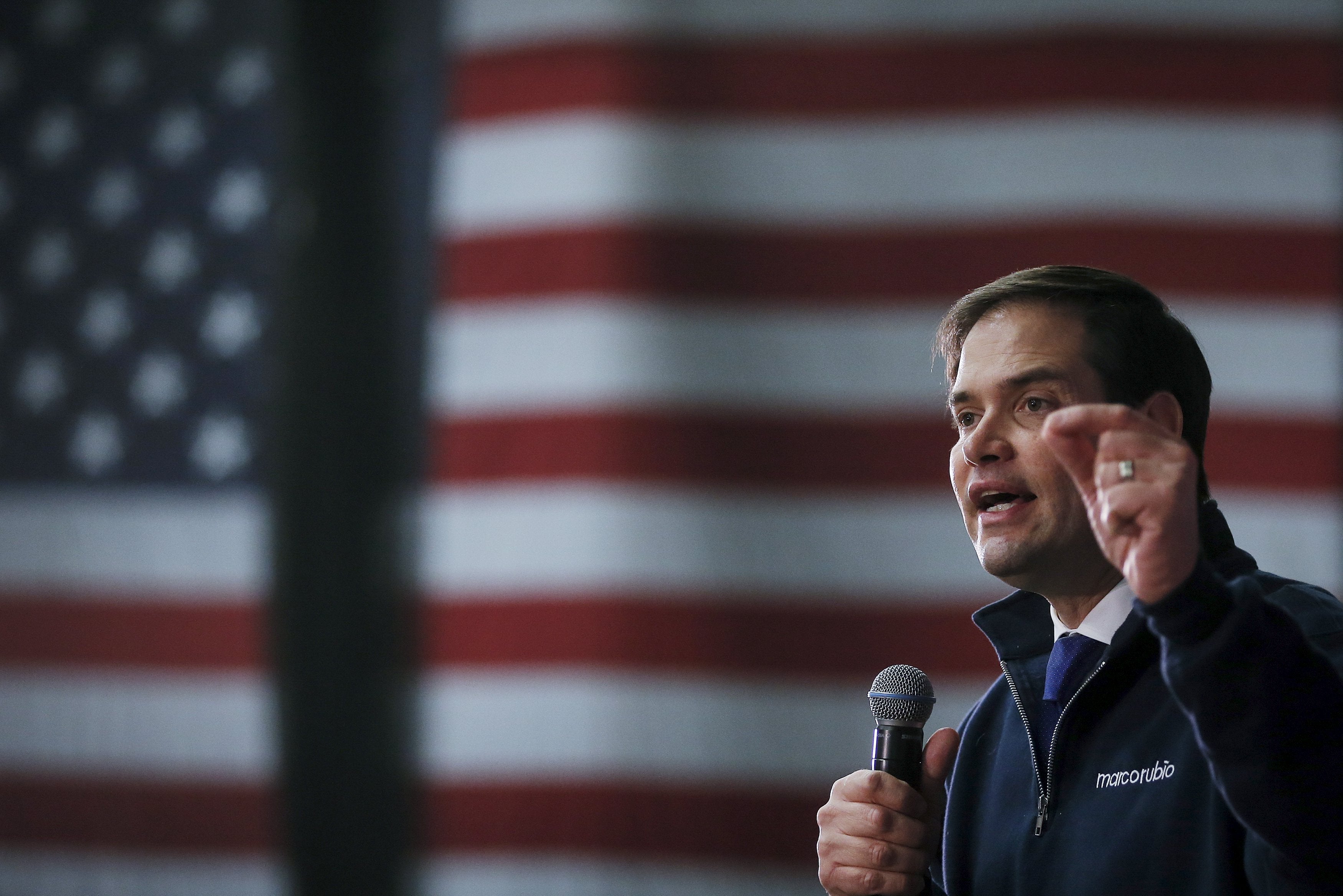 MANCHESTER, N.H. — The message from a top producer at MSNBC was blunt: Joe Scarborough, the host of "Morning Joe'' on MSNBC, was displeased that Sen. Marco Rubio of Florida repeatedly appeared on rival cable news shows but kept rebuffing invitations to appear on his program.
For Scarborough, the email from the producer made clear, it was personal.
"Joe sees this as disrespectful given their past relationship,'' the producer wrote to a Rubio aide who had complained about the show's coverage of Rubio. "It's as simple as that.''
"Have him come on with us,'' the producer wrote.
The email, obtained by The New York Times, offered a raw glimpse into an unusual spat playing out on-screen, day after day, with "Morning Joe'' needling Rubio, the only major presidential candidate who has refused to appear on the program.
In an election season marked by animosity, egos and insults, this feud transcends media, politics and state lines. It follows two men from the swamps of Florida politics to a presidential cycle in which Rubio, 44, has emerged as a leading candidate, and Scarborough, 52, as one of his fiercest critics.
On the surface, the fight seems to be a classic case of a celebrity host being snubbed and his feelings being hurt: Rubio has appeared on "Morning Joe'' just once since becoming a senator.
While Rubio has boycotted the program, its hosts have derided him for everything from his fashion choices ("shagalicious'') to his lack of legislative accomplishments, producing the kind of memorable moments that have taken off on social media.
In an interview Saturday, Scarborough could not hide his disapproval of Rubio, describing him as "programmed'' and "risk averse.'' And after Rubio's debate performance appeared to validate his critique, Scarborough took something of a victory lap.
"I've been criticized for saying Marco looks too robotic, too prepackaged, and too young,'' he wrote in a text message. "But everything I've said alone for months is now being repeated this morning by everyone else in the political world. My critiques weren't personal: They were right.''
Scarborough, however, was more restrained when asked about his producer's email to the Rubio campaign, which seemed to offer better coverage for increased access, saying, "That's a booker being a booker and being aggressive.''
But many of Rubio's allies, and even some pundits, view Scarborough's distaste for him as driven by something more elemental: envy.
"Almost every election cycle since Joe left Congress, there is talk that he should run for U.S. Senate, governor, or something else,'' said Brian Crowley, a former Florida political reporter, adding that after Rubio became the Florida House speaker, "he started crowding that space.'' Scarborough is a former Republican congressman from the state's panhandle.
Rubio and Scarborough have never met. But, as Crowley noted, Scarborough was known to think highly of Jeb Bush, the former Florida governor, and had ties to Charlie Crist, whom Rubio defeated in the 2010 Senate race.
Scarborough dismissed such talk. "I don't know Marco well enough to resent him,'' he said. "I am paid to be an analyst, a political analyst, to tell viewers and influencers what my take is on the political system.''
Both men were ascendant conservative stars in Florida until their paths diverged.
Scarborough, who served four terms in the House, had long eyed a Senate seat. But it was Rubio who ran and won in 2010, buoyed by a Tea Party wave.
(At the time, Scarborough questioned the viability of Rubio's candidacy, at one point warning that the "other shoe'' was going to drop — although the promised scandal never emerged.)
This cycle, Scarborough encouraged speculation that he might wage a presidential bid. But again, it was Rubio who actually mounted a campaign for president. Scarborough said he never considered running for president.
Scarborough said that he has been more critical of Sen. Ted Cruz and Hillary Clinton than he has of Rubio.
"I just don't resent Marco at all, and I guarantee you if he's not elected president, he would much rather have my job than anything else,'' Scarborough said. "I have a great gig. I'm very well paid, and I'm not going anywhere.''
He said the Rubio campaign is just "more thin-skinned.''
The Rubio campaign, which zealously guards the candidate's image, declined to comment.
But Rubio donors, allies, and advisers all say the show has stood out for its harshness toward Rubio.
This cycle, Scarborough has used his show to liken Rubio to a "student government president'' with a scant record. He questioned Rubio's commitment to campaigning in Iowa, asking, "Where is Marco, and why do people say that this guy who just barely shows up is the favorite?'' And he has mocked Rubio's black boots, calling them "elevator go-go boots.''
In the days leading up to the primary here, Scarborough has invited Rubio's rivals on to the show, essentially handing them a megaphone to slam the Florida senator. On Thursday, Gov. Chris Christie of New Jersey went on "Morning Joe'' to say that Rubio "hasn't accomplished one thing his career.'' The next day, Bush sounded a similar note.
And when Rick Santorum appeared on the show after endorsing Rubio, the hosts pressed Santorum to name an accomplishment of Rubio's. Santorum stumbled — and footage of the moment quickly made its way into a Bush ad attacking Rubio.
"Morning Joe'' occupies a crucial place in the Washington-New York ecosystem. It is the default screen setting in the Senate gym and considered must-watch television among the politerati. But it is unclear that the show wields as much influence outside the Beltway.
That Rubio could become his party's nominee despite having never appeared on the show during the 2016 cycle does not bother Scarborough — or so he said. He argued that he had more power from his seat in Rockefeller Center than he would from one of 100 seats on the Senate floor.
"All the senators watch 'Morning Joe,' all the congressmen watch 'Morning Joe,' everybody at the White House watches 'Morning Joe,''' he said.
Asked whether he thinks Rubio is scared to come on his show, the MSNBC host demurred. "I will say this though, that if I were running a campaign that was risk-averse and I had a candidate that was more packaged and more programed and might not be able to answer the follow-up question,'' he said, "it would not be a good show to come on.''
But that hasn't stopped the show from trying to book him. The final line of the producer's email to Rubio's team ended with an optimistic appeal:
"It could be a great interview.''