Politics
Gay voter in New Hampshire to Marco Rubio: 'Why do you want to put me back in the closet?'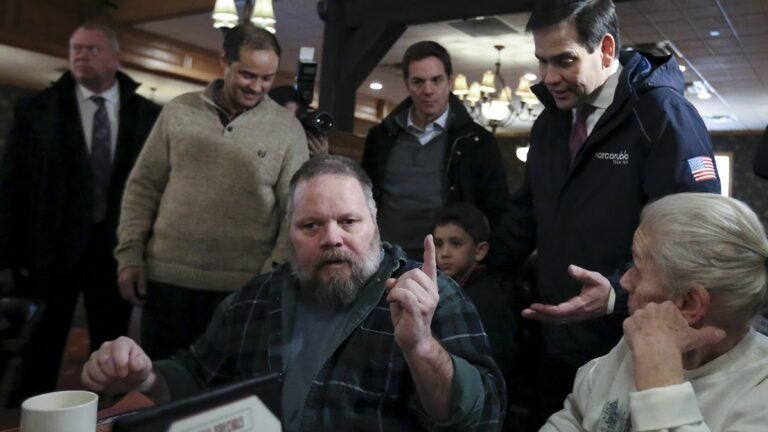 The last thing Marco Rubio needed Monday was to be called a "typical politician.''
The Republican presidential candidate was greeting diners the day before the New Hampshire primary at the Puritan Backroom in Manchester, when he was confronted by a gay man, who questioned Rubio about his opposition to same-sex marriage.
"Why do you want to put me back in the closet?'' asked Timothy Kierstead, according to The New York Times.
"I don't,'' Rubio said. "You can live any way you want.''
The 50-year-old Kierstead said Rubio's position on same-sex marriage was akin to saying "we don't matter.''
"I just believe marriage is between one man and one woman,'' Rubio said. "I think that's what the law should be. And if you don't agree, you should have the law changed by a legislature.''
In 2010, New Hampshire became the first state to legalize same-sex marriage via its legislature. In 2015, a Supreme Court ruling made same-sex marriage legal throughout the United States.
Shortly thereafter, Rubio decided to move on from the conversation.
"Typical politician,'' Kierstead loudly remarked. "Walk away.''
A tracker for the liberal super PAC American Bridge caught part of the conversation on video.
[fragment number=0]
After the exchange, Kierstead told the Times he planned to vote in the Democratic primary Tuesday.