Politics
A guide to taking the perfect ballot selfie this New Hampshire primary
"Taking a ballot selfie is really part of a core democratic process, adapted to modern life, modern technology.''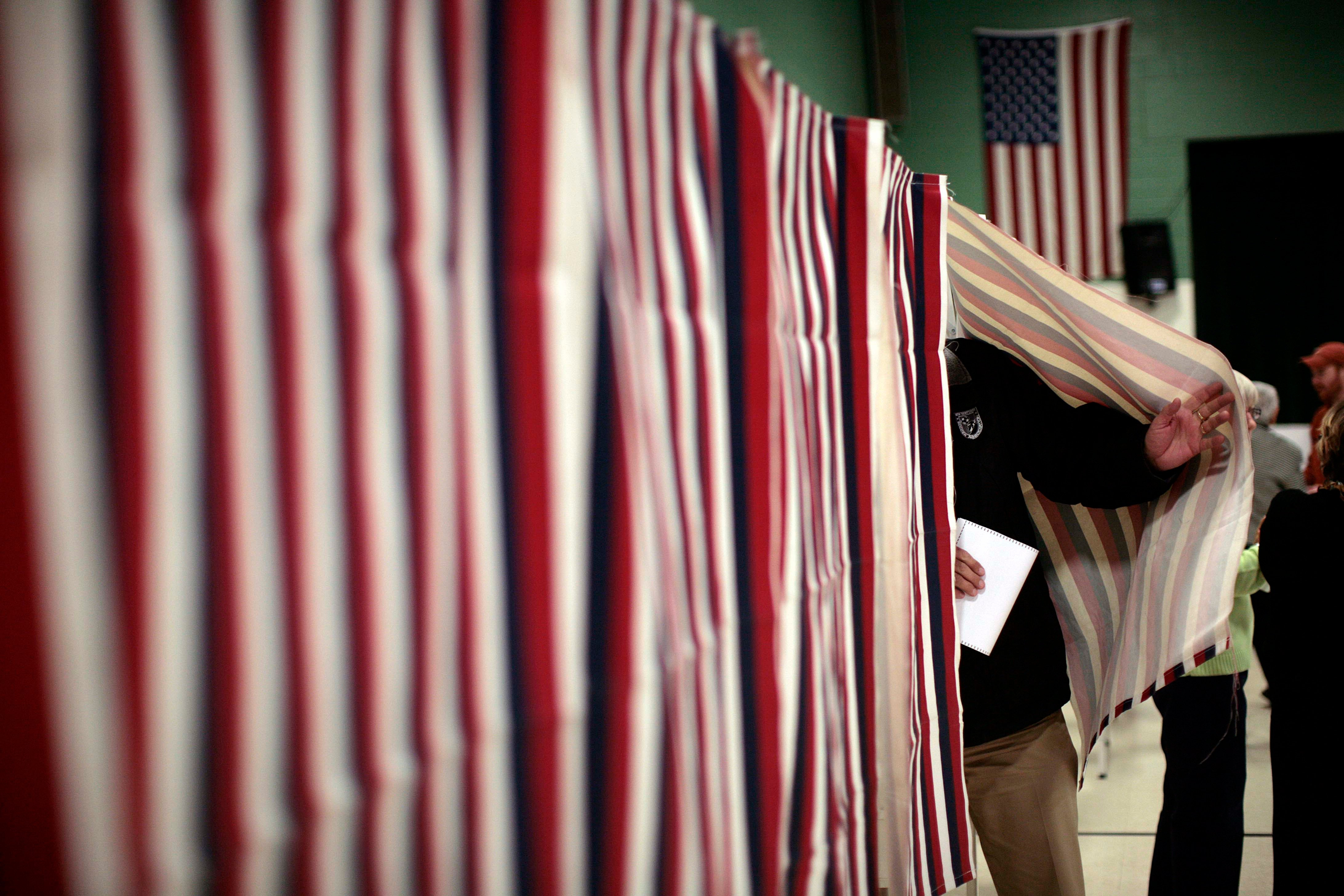 Do you love politics and taking photos of yourself? If you live in New Hampshire, you're in luck.
New Hampshire's first-in-the-nation primary is the first statewide election since a federal judge struck down a state law that had banned social media postings of photos of marked ballots.
That means social media posts from the Granite State will likely feature a few "ballot selfies,'' with voters proudly showing off their completed ballots.
[fragment number=0]
[fragment number=1]
Given New Hampshire's early primary election and the ubiquity of camera phones and selfies, it's fair to say this will be the most selfie-friendly presidential vote in American history.
"Taking a ballot selfie is really part of a core democratic process, adapted to modern life, modern technology,'' said Brandon Ross.
He would know. Ross was one of the plaintiffs in an ACLU of New Hampshire lawsuit that challenged the constitutionality of the anti-ballot photo law. The law had been enacted in the 1970s as an attempt to deter vote-selling. If voters could take a photo of their completed ballot, the reasoning went, they could prove that they had voted a certain way to someone offering money.
In 2014, the law was updated to explicitly ban the posting of digital images on social media, spurring Ross's lawsuit.
"Now, this is a free speech issue,'' he said. "[It's] pure prior restraint on free speech.''
Last August, the U.S. District Court agreed and ruled that the law was unconstitutionally broad. The state has appealed, but the case hasn't been resolved, making ballot selfies effectively legal for now.
"This is an important case because it deals with how we address political speech in the 21st century using technology,'' said Gilles Bssonnette, legal director of ACLU of New Hampshire. "We need to respect and value these new forms of communication, and ensure that the first amendment has relevance.''
That doesn't mean all, or even most, ballot selfies will be particularly good or interesting photos. So to improve your photo-taking abilities, we reached out to Boston-based portrait and event photographer Christopher Huang to get some tips on perfecting that ballot booth pic.
For a classic selfie, try pointing your face—chin up—towards a light source, he said. If the voting booth has dreary lighting, a black and white filter might help. A low close-up photo of the names on the ballot could also look cool, he said.
And even if your photos aren't professional quality, they're important to democracy, Huang said.
"It's important to put some social pressure on your peers, on your fellow American citizens to go out and vote,'' Huang said. "Not enough people vote in this country.''