Politics
John Kasich is the most searched Republican candidate in New Hampshire on primary day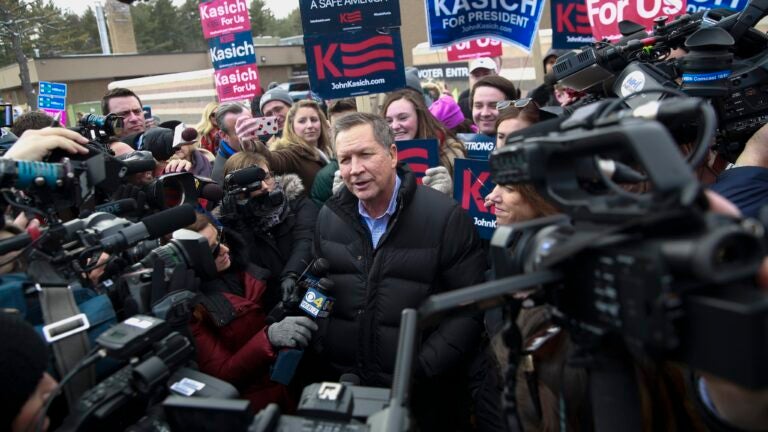 It's been New Hampshire or bust for John Kasich's Republican presidential campaign. The Ohio governor is looking for a strong result in an effort to claim the leading "establishment'' or "moderate'' candidate position.
And if Google search trends are any indicator, Kasich may be in luck.
[fragment number=0]
[fragment number=1]
The governor received more interest Tuesday in New Hampshire than any other GOP candidate — including frontrunner Donald Trump.
According to Google's search data, voters are particularly interested in Kasich's stance on abortion. The top questions asked about the governor, who is the perceived moderate candidate in the GOP primary race, include "Is Kasich pro-life?'' "What is John Kasich's view on Planned Parenthood?'' and "Where does John Kasich stand on abortion?''