Politics
What does #FITN mean? The story behind the hashtag dominating the New Hampshire primary
For political insiders, the meaning is apparent. For others, not so much.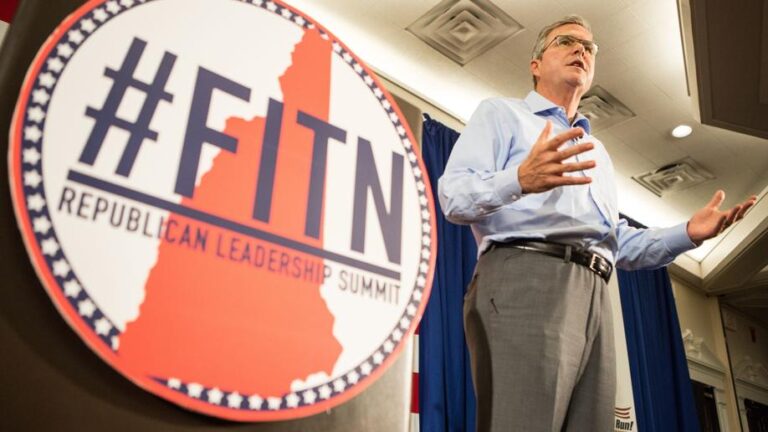 Ahead of Tuesday's New Hampshire primaries, presidential candidates took to Twitter to rally their constituents one final time.
[fragment number=0]
[fragment number=1]
[fragment number=2]
Along with their messages, each politician included the hashtag #FITN. For political insiders and members of the media, the meaning was apparent. For others, it was less so.
[fragment number=3]
[fragment number=4]
[fragment number=5]
The hashtag stands for "First in the Nation,'' reflecting New Hampshire's status as the first state to hold its presidential primaries each election cycle. While the hashtag is almost ubiquitous at this point, its origins trace back to a meeting between three of the state's political operatives in the summer of 2010.
As The Atlanticpoints out, Aaron Goulette, Chris Stewart, and Matt Suermann, a trio of New Hampshire politicos who knew each other from working on various Republican presidential campaigns during the 2008 election, came up with the hashtag to help distinguish New Hampshire-centric primary news.
Suermann, who now works at a public affairs firm, said that the hashtag was necessary to separate the signal from the noise.
"At the time Twitter was still in its infancy and we realized that there was a need for a uniform, simple hashtag to help catalog the comings and goings of the candidates and news around the primary,'' Suermann said. "#NHPolitics was already around, but we realized that the primary is a special institution that deserved its own hashtag to better categorize and drive the conversation.''
Goulette, who now works as a senior legislative aide at the New Hampshire House of Representatives, said that a combination of heavy use by the trio and New Hampshire's pride as First in the Nation helped #FITN take off.
"First in the Nation that has always been part of the New Hampshire primaries,'' Goulette said. "Being short on characters, #FITN seemed to work, so we began using it as much as we could.''
"It reminds the rest of the country of New Hampshire's role in the process and the pride Granite Staters have for this tradition,'' Suermann added.
While the hashtag got a fair amount of use in 2012 — partly due to its frequent use by the Twitter-savvy daughters of Republican presidential candidate Jon Huntsman, this election cycle it's taken on a life of its own.
"In my office at the State House, we have the logo from the New Hampshire Republican Party's FITN Leadership summit, and they're using it for their logo,'' Goulette said. "WMUR prominently features the FITN tag for promos for their election-related programming.''
"Twitter is using it as a company, both parties are using it, and every major candidate is using it,'' Suermann added.
Six years after its first use, both Goulette and Suermann look at the hashtag fondly, content to live in relative anonymity as the originators of #FITN.
"It's an interesting bit of trivia, and having been involved in New Hampshire politics since I was in college, it's nice to have a little memento from my involvement post-campaign,'' Goulette said.
"It belongs to the ages now,'' Suermann said.
[bdc-gallery id="611023″]