Politics
Why 92-year-old Henry Kissinger became a key Democratic debate talking point
Sen. Bernie Sanders ripped the former Harvard academic and statesman.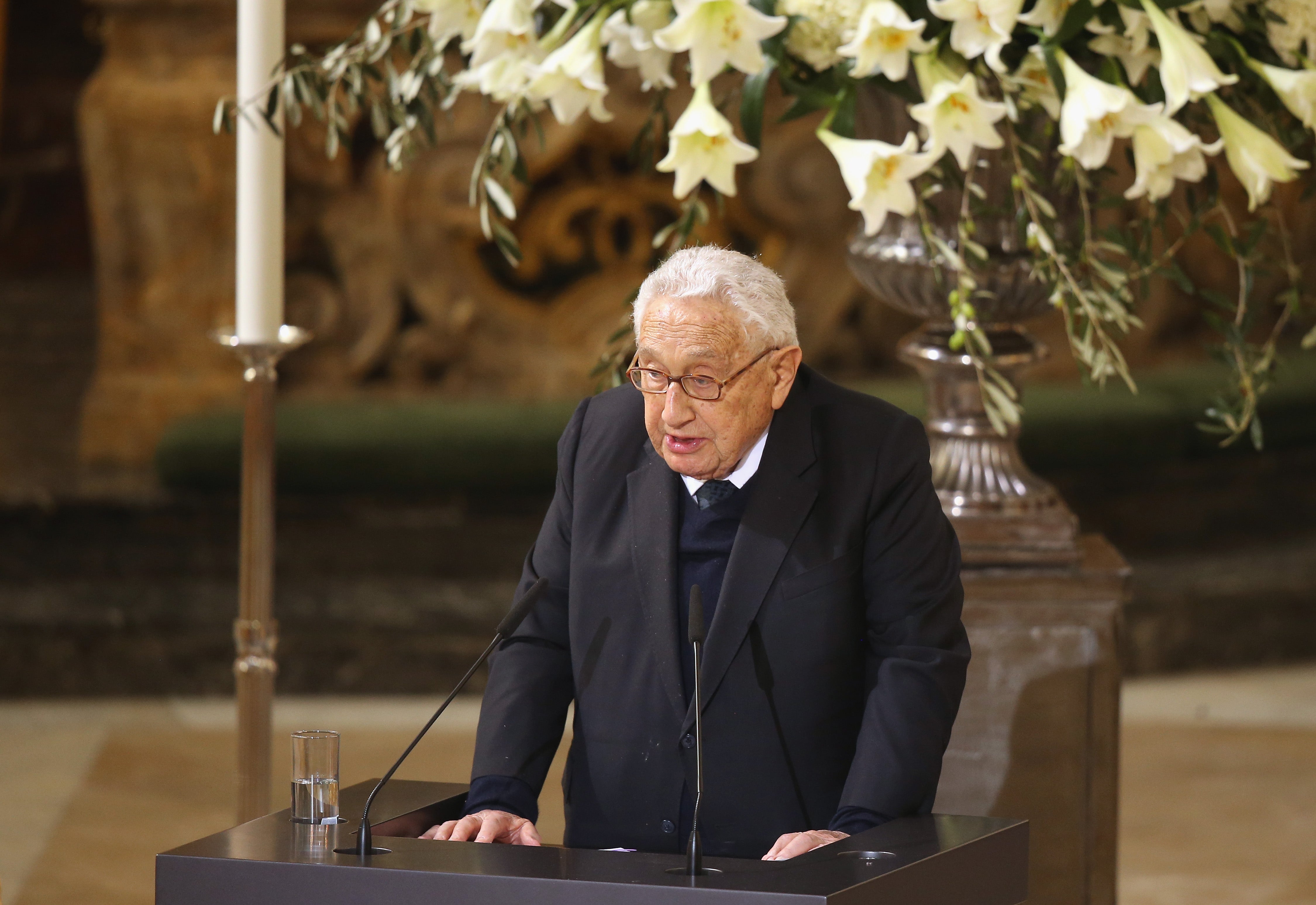 Sen. Bernie Sanders went 40 years back in time to criticize Hillary Clinton in last night's Democratic debate.
At the last debate on February 6, Clinton said she was "flattered'' that Henry Kissinger, the Harvard academic turned secretary of state under President Richard Nixon, had praised her leadership in the State Department. On Thursday, Sanders fired back.
"In her book and in this last debate, she talked about getting the approval or the support or the mentoring of Henry Kissinger,'' Sanders said. "Now, I find it rather amazing, because I happen to believe that Henry Kissinger was one of the most destructive secretaries of state in the modern history of this country.''
"I am proud to say Henry Kissinger is not my friend. I will not take advice from Henry Kissinger,'' Sanders said.
He pointed to Kissinger's actions in Cambodia, in which Kissinger and Nixon orchestrated a secret bombing of the neutral country during the Vietnam War. The chaos that ensued paved the way for the genocidal regime of Pol Pot and the Khmer Rouge.
The history lesson was an appropriate #ThrowbackThursday reference for a debate featuring the 74-year-old Sanders and 69-year-old Clinton.
The reference to a 92-year-old elder statesman may have gone over the heads of younger debate watchers. Indeed, Kissinger's name was heavily searched last night, according to Google Trends.
[fragment number=0]
In any case, Clinton deflected the Kissinger criticism by pointing out that Sanders has struggled to name any national security experts.
"Well, I know journalists have asked who you do listen to on foreign policy, and we have yet to know who that is,'' Clinton said.
"Well, it ain't Henry Kissinger. That's for sure,'' Sanders said.