Politics
GOP candidates say Obama should not nominate Supreme Court justice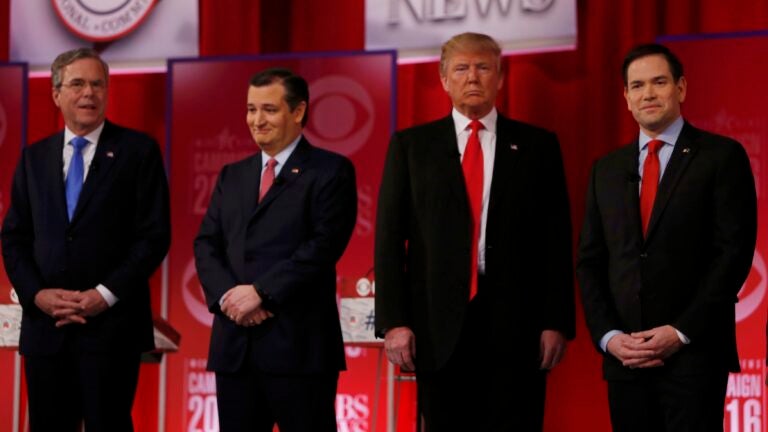 The Republican candidates were united on Saturday in saying that the Senate should not confirm President Barack Obama's potential pick for the Supreme Court.
The issue of Supreme Court justices quickly rose to the top of the debate after Justice Antonin Scalia, the conservative stalwart on the Court, died on Saturday. He was 79.
The six remaining Republican candidates opened the debate with a moment of silence for Scalia. Moderator John Dickerson then went around the stage as each candidate said Congress should deny any potential Obama pick until after the next presidential election.
"It's up to Mitch McConnell and everybody to stop it,'' Donald Trump said. "It's called delay, delay, delay.''
"I fully agree we should not allow a judge to be appointed during his time,'' Ben Carson said.
Ted Cruz, the U.S. Senator from Texas, praised Scalia as a "legal giant'' and a "brilliant man.''
"It underscores the stakes of this election,'' Cruz said. He warned that the next Supreme Court justice would be able to decide major cases on abortion, gun rights, and religious liberty.
Marco Rubio, the U.S. Senator from Florida, said the next Supreme Court justice should be an constitutional originalist who does view the Constitution as a living, breathing document.