Politics
Ben & Jerry (the people) are giving out free ice cream in Cambridge to support Bernie Sanders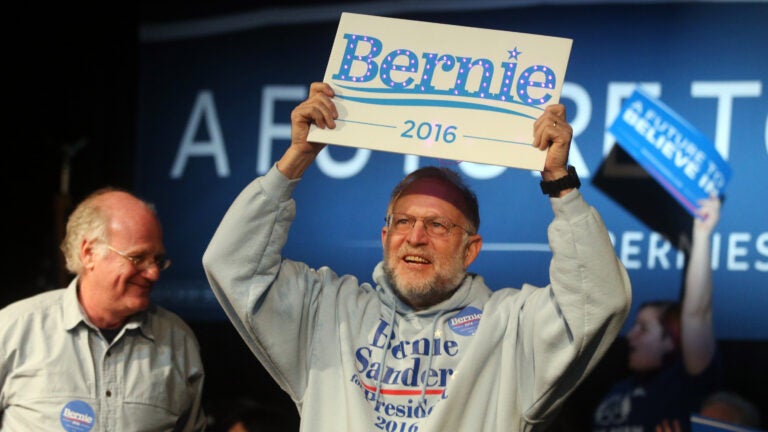 With just over a week until Massachusetts voters cast their ballots on Super Tuesday, Bernie Sanders supporters are putting together something pretty sweet for Boston-area students.
On Monday night, Students 4 Bernie Gotv is hosting an ice cream rally at the Middle East Upstairs in Cambridge along with special guests Ben Cohen and Jerry Greenfield (yes, that Ben & Jerry). The event, which includes free ice cream, is an opportunity for students to connect with the campaign and sign up to volunteer.
This is far from the the first time Cohen and Greenfield have publicly supported Sanders. The Vermont-based ice cream makers were among the first to throw their support behind him with an endorsement last summer and also donated ice cream to his presidential campaign kick-off.
While Sanders won't be partaking in the ice cream rally, he will be reaching out to Bay State voters at a UMass Amherst rally Monday afternoon.
The Middle East's event doesn't say whether or not the Vermont-based ice cream makers will bring along any samples of "Bernie's Yearning,'' but it does say the sweetness will be limited to the first 250 students. Doors open at 6:30 p.m.