Politics
Newly found video shows Bernie Sanders getting arrested in 1963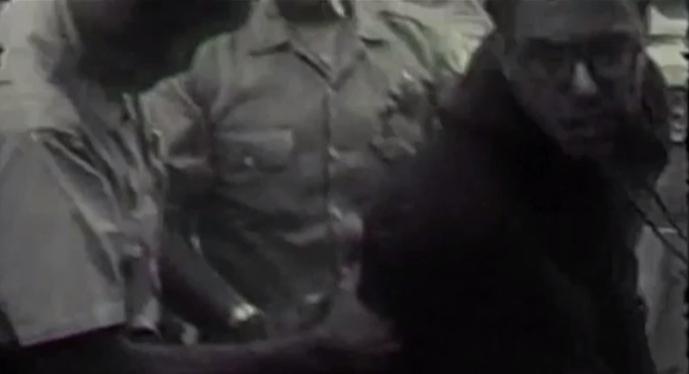 Footage unearthed in a new documentary on the Chicago Public School Boycott of 1963 that appeared to show a 21-year-old Bernie Sanders being arrested was confirmed to be authentic Saturday by the Vermont senator's campaign.
The new video, which was first reported on Tuesday by In These Times magazine, comes after the Sanders' role in the civil rights movement was called into question last week by Georgia Rep. John Lewis. [fragment number=0]
[fragment number=1]
According to Chicago Tribunereports at the time, Sanders was arrested and convicted of resisting arrest during a protest of segregationist policies in the city's public schools. The then-University of Chicago student was ultimately fined $25.
Sanders himself recently watched the footage and confirmed that it was him in the video, his campaign toldThe New York Times on Saturday.
For his part, Lewis — a legendary leader in the fight against racial discrimination in the 1960s — walked back his original comments Monday, in which he said he never saw or met Sanders during the civil rights movement.
"The fact that I did not meet him in the movement does not mean I doubted that Sen. Sanders participated in the Civil Rights Movement, neither was I attempting to disparage his activism,'' Lewis said Tuesday in a statement.
Mother Jonesrecently explained why the two civil rights advocates likely never crossed. Sanders' activism was mostly localized to Chicago with the Congress of Racial Equality, while Lewis led the Student Nonviolent Coordinating Committee in the South:
Although Sanders did attend the 1963 March on Washington, at which Lewis spoke, most of his work was in and around Hyde Park, where he became involved with the campus chapter of CORE shortly after transferring from Brooklyn College in 1961. During Sanders' first year in Chicago, a group of apartment-hunting white and black students had discovered that off-campus buildings owned by the university were refusing to rent to black students, in violation of the school's policies. CORE organized a 15-day sit-in at the administration building, which Sanders helped lead. (James Farmer, who co-founded CORE and had been a Freedom Rider with Lewis, came to the University of Chicago that winter to praise the activists' work.) The protest ended when George Beadle, the university's president, agreed to form a commission to study the school's housing policies.