Politics
Gov. Baker, Sen. Warren still won't say who they're voting for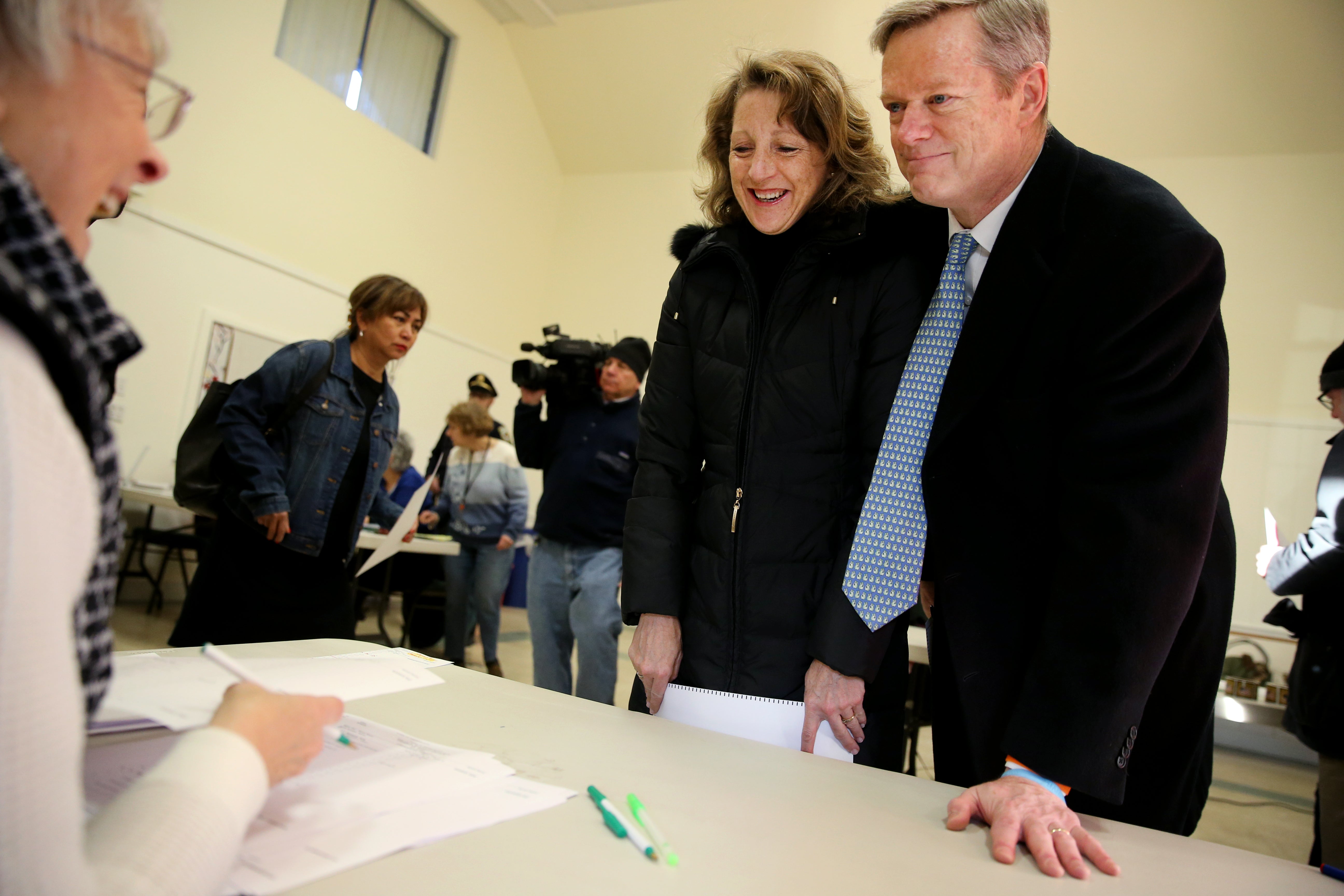 Massachusetts voters aren't getting much guidance from their party's top officials this election day.
Both Gov. Charlie Baker, a Republican, and Sen. Elizabeth Warren, a Democrat, the two standard-bearers in Massachusetts politics, declined to say who they would be voting for or who they'd endorse on Tuesday.
Baker previously endorsed Chris Christie, who has since dropped out of the race and endorsed Donald Trump. He has criticized both Trump and Ted Cruz for lacking an ability to collaborate with others, and has said he would not vote for either.
But Baker did not specify who he voted for on Tuesday morning at his polling place in Swampscott.
"I voted for the person I thought was the best candidate,'' Baker said, according to a transcript provided by a spokeswoman. "I was looking for the person who I thought had a demonstrated track record basically work with others and to get stuff done, working with people they don't always agree with, recognizing that the big problem we have in Washington is nobody can accomplish anything.''
Baker did say that Marco Rubio and John Kasich are "both fine men,'' according to State House News Service.
"I'm not willing to concede that Donald Trump's going to be the nominee in the general,'' Baker added.
Baker isn't the only major politician clamming up this election cycle. Elizabeth Warren has remained silent on whether she supports Vermont Sen. Bernie Sanders or Hillary Clinton for the Democratic nomination. Both campaigns have tried to spin her silence into a positive. She remains the only Massachusetts member of Congress who has not endorsed Clinton.
Warren's Senate office said on Tuesday that she voted absentee from Washington, D.C., because of Senate business. Her office declined to say who she is voting for, and said Warren is not making an endorsement today.
Citing sources familiar with her thinking, Politico reports Warren will eventually play "peacemaker'' between Clinton and Sanders wings of the party.
For now, though, voters looking to their party's top dogs are being left in the dark.
Related gallery: Scenes from the Super Tuesday primaries
[bdc-gallery id="511162″]