Politics
Mitt Romney will speak on the presidential race Thursday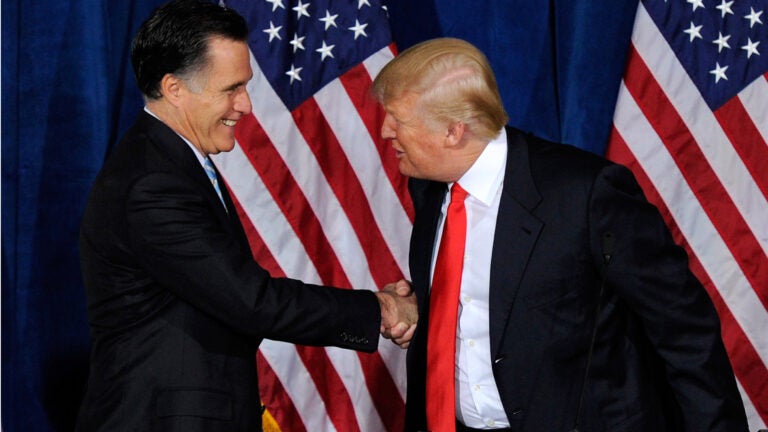 Former Republican presidential nominee Mitt Romney has announced in a statement that he will speak on the "state of the 2016 presidential race'' at 11:30 a.m. on Thursday at the University of Utah, according to Politico.
Two sources close to the former Massachusetts governor told Politico that the two-time Republican presidential candidate will not endorse a candidate or announce a surprise candidacy of his own in the speech.
Romney flirted with a 2016 presidential bid last year but ultimately decided against running. He has not yet endorsed a presidential candidate.
In recent weeks, Romney has criticized Donald Trump in increasingly harsh terms, and questioned what Trump is hiding by not releasing his tax returns.
According to Bloomberg, Romney will use the speech to "make a more formal case'' against Trump, "in hopes of keeping him from coalescing more support.''
It seems Trump took notice of that report, because the billionaire real estate mogul preemptively launched (yet another) assault Wednesday evening toward Romney on Twitter (in which he misspelled President Barack Obama's name).
[fragment number=0]
[fragment number=1]