Politics
Mitt Romney says he's not running, but likely to endorse after March 15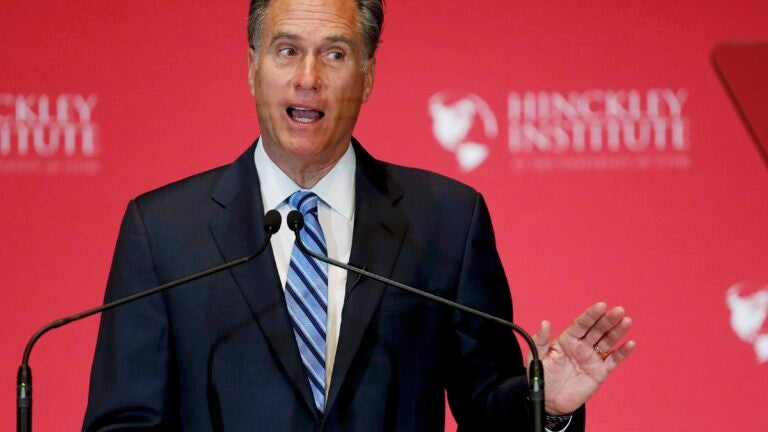 Mitt Romney said on Friday morning that he would do "everything within the normal political bounds'' to keep Donald Trump from becoming the Republican nominee.
Everything, that is, except jump into the presidential race himself.
A day after Romney thoroughly assailed Trump and left open the possibility of a contested convention, the former Republican nominee told The Today Show's Matt Lauer he could not foresee riding in on a white horse to save the party from Trump.
"Under any circumstances, would you be a part of this presidential race as a candidate?'' Lauer asked.
"There are no circumstances I can foresee where that would possibly happen,'' Romney said.
"'I can foresee?''' Lauer asked.
"No reasonable scenario I can imagine,'' Romney said.
Lauer pressed again.
"I'm not running for president, and I won't run for president,'' Romney said.
[fragment number=0]
Instead, Romney said he would support one of the three non-Trump candidates: Marco Rubio, Ted Cruz, or John Kasich. He said he'll wait until March 15, when five states hold primaries, and then may endorse one of those three.
"We're gonna see on March 15 a narrowing of the field, and at that point, I wouldn't be surprised if I endorse one of those guys,'' Romney said.
Taking a page from Gov. Charlie Baker's book, Romney ruled out voting for Trump.
"I wouldn't vote for Donald Trump, and I wouldn't vote for Hillary Clinton,'' Romney said. "I intend to vote for our nominee. I expect our nominee to be a real conservative, a real Republican.''