Politics
Debate gets contentious as Hillary Clinton interrupts Bernie Sanders over bailout
"Excuse me, I'm talking,'' the Vermont senator shot back.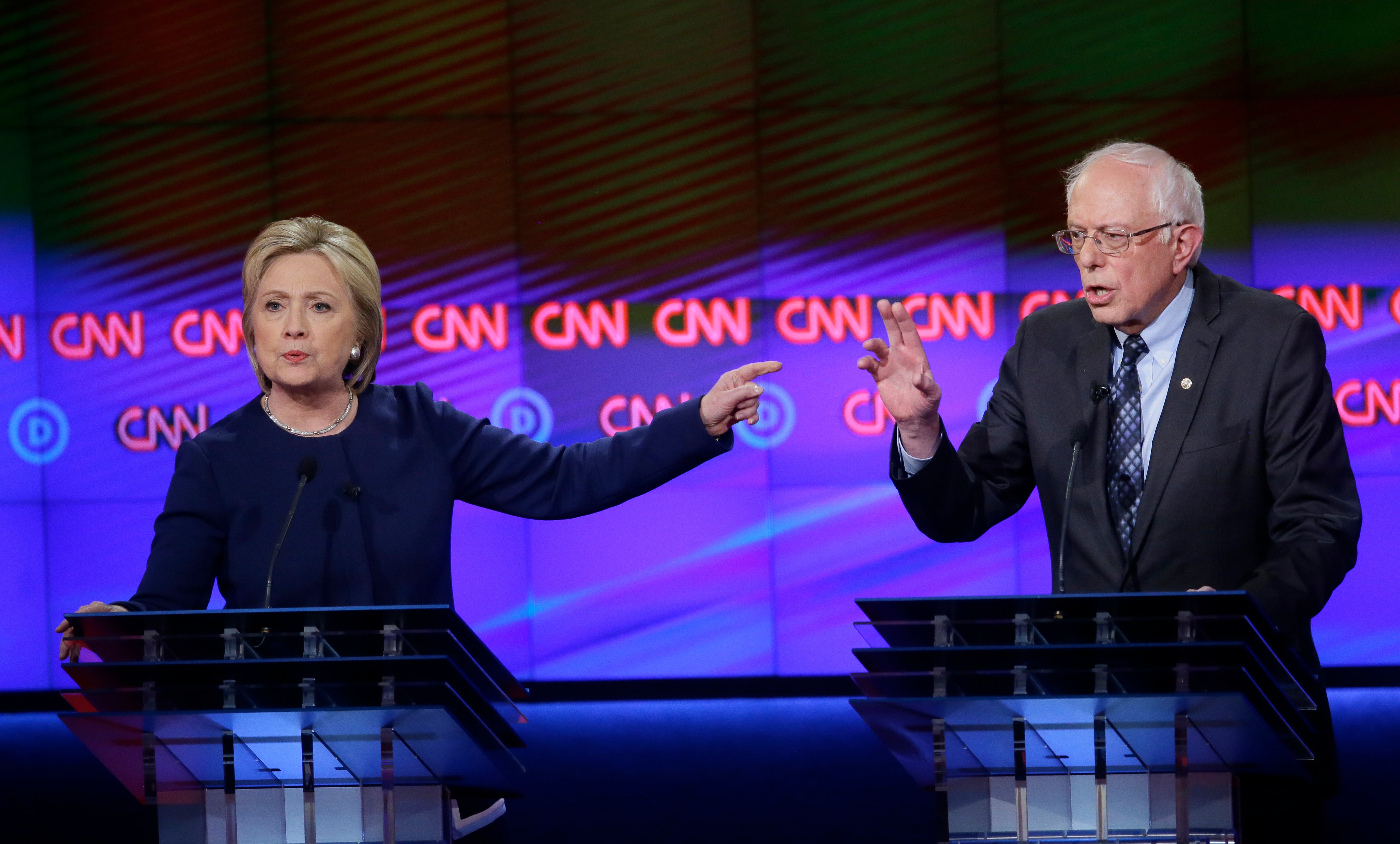 Returning to the 2008 financial crisis in the Democratic debate Sunday, Hillary Clinton pulled out a card she'd likely been saving for the event in Flint, Michigan.
"We've just had the best year that the auto industry has had in a long time,'' she said, newly emphasizing her support for the bailout.
[fragment number=0]
"I voted to save the auto industry,'' Clinton said. "He voted against the money that ended up saving the auto industry.''
(The Sanders campaign, however, was quick to point out that Sanders did support the auto bailout.)
"Well, if you are talking about the Wall Street bailout, where some of your friends destroyed this economy… ,'' Sanders began to say, as Clinton interjected.
"Excuse me, I'm talking,'' Sanders responded, before going on to blast Clinton for supporting "every disastrous trade agreement, and voting for corporate America.''
Clinton responded by pointing out the trade deals she did oppose and emphasizing the bailout of the automobile industry in the once-bustling hub.
"When I talk about Senator Sanders being a one-issue candidate, I mean very clearly — you have to make hard choices when you're in positions of responsibility,'' she said, highlighting her alignment with President Barack Obama on the auto bailout.
Sanders responded by owning Clinton's "one-issue candidate'' charge, to a degree.
"Let us be clear, one of the major issues Secretary Clinton says I'm a one-issue person, well, I guess so,'' the senator said. "My one issue is trying to rebuild a disappearing middle class. That's my one issue.''
Top moments from the debate:
[fragment number=1]